Business /
Govt to make direct contact with Brazil's soybean exporters
---
Staff Correspondent
Published:
2022-06-07 14:54:36 BdST
Move to stabilise edible oil marketGovt to make direct contact with Brazil's soybean exporters
---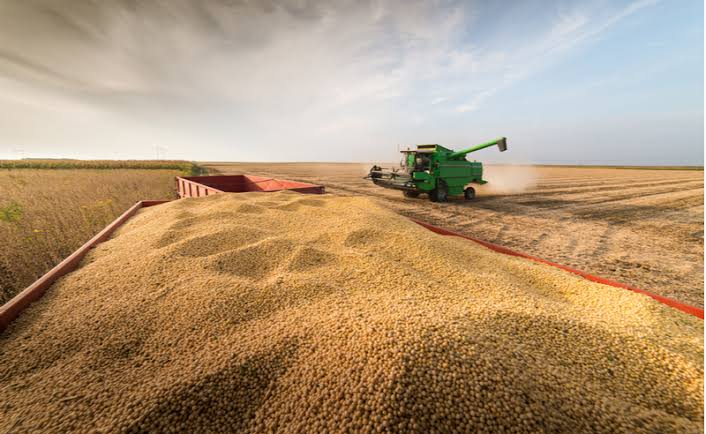 The government has taken an initiative to establish direct contact between its relevant agencies and Brazilian exporters of soybean, aimed at securing timely and periodic supply of the essential commodity.
The Bangladesh Embassy in Brazil is exploring the possibilities of procuring bulk soybean from the South American country following a recent instruction by the Ministry of Commerce (MoC), sources said.
The move is expected to yield positive results in stabilising the prices of edible oil in the domestic market, a senior official said.
Earlier in May, the government had set the price of bottled soybean oil at Tk 198 per litre, but the millers have recently submitted a fresh proposal to raise again the price to Tk 222 per litre.
Officials said the government had a target to make a government-to-government (G2G) arrangement for importing the item directly, but our mission reported that Brazil does not have the G2G trading mechanism.
Brazil, however, assured that they would help the Bangladesh mission connect their exporters, traders and companies in the business, they added.
According to a communication from the Bangladesh mission in Brazil with the MoC, the mission is trying to find out Brazilian exporters of soybean by contacting and meeting relevant business people, companies and APROSOJA (Brazilian Association of Soybean Producers).
It also requested the foreign ministry of Brazil to share contacts of the soybean exporters.
Bangladesh Ambassador to Brazil Sadia Faizunnesa had a meeting with Marcos Montes, minister of agriculture, livestock and food supply of Brazil on June 02 last.
She conveyed Bangladesh's interest to establish a regular soybean supply chain mechanism with Brazil either on G2G basis or by any other institutional mechanism between the relevant public or private agencies.
The minister of Brazil, however, said that they were also facing challenges in supplying soybean due to drought as the demand for soybean has increased in the world.
But the ministry of agriculture of Brazil would try to connect Bangladesh with the private exporters of soybean so that an arrangement can be made with the soybean exporting companies.
"We are trying our best to obtain reliable and credible soybean producer and exporter companies with whom our relevant agencies can establish direct contact," Ms. Sadia said in her communication.
The ambassador would visit the Brazilian State of Parana soon to explore alternative potential soybean exporters.
Parana, one of the largest grain-producing states in the South American country, is projected to produce more soybeans in 2023, according to the letter.
Meanwhile, according to the letter, China has already bought more than 80 percent of Brazilian soybean by paying higher prices, The Chinese purchase of Brazilian soybean jumped 35 percent in 2021.
Bangladeshi traders currently import soybean mostly from Brazil and Argentina, said an industry insider.
The country imported over 0.78 million tonnes of soybean oil in the fiscal year (FY) 2020-21 while it collected another 0.43 million tonnes of such oil from around 2.4 million tonnes of soybean seeds, he added.
At present, only 5-6 local importers bring soybean from abroad, including Brazil. The companies sell it in the domestic market after necessary refining, he also said.
Unauthorized use or reproduction of The Finance Today content for commercial purposes is strictly prohibited.