Business /
Primark suspends sourcing from one RMG factory
---
FT Online
Published:
2019-08-07 15:43:38 BdST
Primark suspends sourcing from one RMG factory
---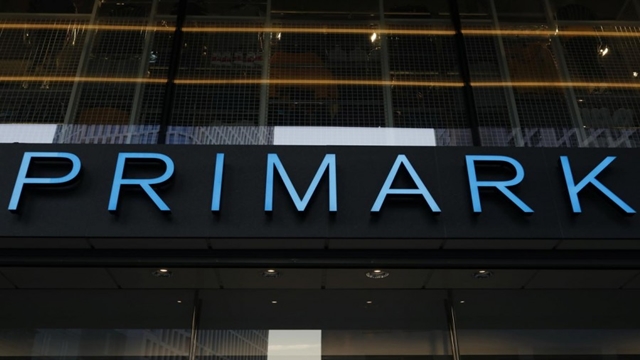 Irish retailer-Primark has suspended placing new orders with one supplier ready-made garment (RMG) factory in Bangladesh following alleged termination of workers engaged in recent wage protest.
Primark annually sources apparel worth US$ 1.0 billion from the country and currently it has business with more than 90 factories, according to industry people.
There were allegations that thousands of workers have been 'unfairly terminated or dismissed' due to their engagement in the wage hike protest that took place during last December and January.
Some 427 garment workers of four local factories that supply garment to Primark were allegedly being dismissed while 382 were facing charges, according to the International Labour Rights Forum (ILRF).
ILRF, on its official website, revealed that about 47 supplying factories of the top seven brands namely H&M, M&S, C&A, Zara, Mango, Next and Primark have allegedly dismissed more than 8,000 workers after the unrest.
People involved with the process confirmed that Primark has investigated three out of four alleged supplying units. Out of these three, they have already suspended one.
Primark's move came after right groups launched campaigns so that the alleged brands take measures to protect workers' rights including compensation for the workers.
Responding to a FE question, a spokesperson from Primark in an e-mail correspondence said, "The factories under investigation will remain suspended during this process, meaning no new orders can be placed."
The company has been working hard for many years to ensure that their products are made with great care and respect for workers' rights, the spokesperson said adding this is why they have been conducting in-depth investigations into a small number of their supplying factories in Bangladesh where there were allegations that workers' contracts had been terminated.
"Our investigations found some breaches of the Primark Code of Conduct, which are now being remediated," he said.
This included remunerating affected workers the compensation they are legally entitled to, confirmation of the withdrawal of legal proceedings against workers and engaging its supplying factories in workplace remediation programmes.
"We have also shared our findings with other stakeholders, as we believe collaboration with key partners, including the Ethical Trading Initiative and the BGMEA (Bangladesh Garment Manufacturers and Exporters Association), is critical in order to bring about effective industry-wide change. Primark remains committed to ensure workers' rights are upheld and protected, and we welcome the BGMEA's independent inquiry into this issue," he added.
When asked, BGMEA President Dr Rubana Huq said the trade body formed a joint committee to investigate the alleged termination of workers.
"As an association, we don't have the list of the terminated workers from the labour rights groups, as they have given us only the number of workers against each factory. We have requested for identity and full name of the workers against each factory name," she said.
"Without a definite list, any punitive action is undesirable," she noted.
According to ILRF, some 65 workers were arrested with hundreds more facing unsubstantiated charges at the behest of factory owners while as many as 11,600 workers were dismissed without legal justification, most of whom have been unable to find other jobs due to systematic blacklisting after the protest.
Some 497 workers from six factories that supply apparel items to C&A, Europe-based fast fashion retailer, were allegedly being dismissed, according to ILRF data available at its official website.
Some 11 supplying factories of Swedish retail company H&M allegedly dismissed a total of 2,059 workers while ZARA of INDITEX Fashion Group's six suppliers dismissed 829 workers.
Seven factories listed with Mango did the same against their 2,031 workers.
Allegations were lodged against three factories of British retailer M&S that they dismissed 340 workers while 10 suppliers of Next, another British multinational company, allegedly dismissed a total of 2,499 workers.
Only some workers of H&M and Next have received severance payments, according to ILRF.
Unauthorized use or reproduction of The Finance Today content for commercial purposes is strictly prohibited.