Fugitive receives remittance award from BB
---
SAM
Published:
2019-10-09 18:36:34 BdST
The Anti-Corruption Commission found evidence of his involvement in an export scamFugitive receives remittance award from BB
---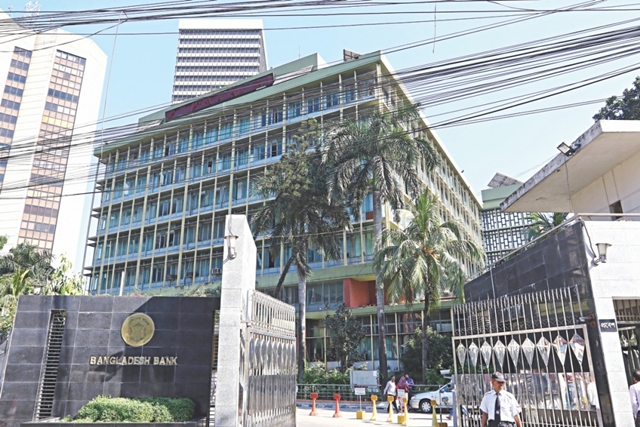 FT ONLINE
Shahjahan Bablu, a fugitive businessman accused of embezzling Tk400 crore, has received the remittance award from the Bangladesh Bank.
Finance minister AHM Mustafa Kamal on Monday handed the remittance awards to the awardees, but Shahjahan did not attend the event. Instead, a representative received the award on his behalf.
During an investigation, the Anti-Corruption Commission found evidence of his involvement in an export scam.
Shahjahan had exported clay-made terracotta through his company SB Exim. Around Tk200 crore is yet to return to Bangladesh. Dilkusha branch of Bangladesh Commerce Bank later bought that export bill with Tk190 crore.
Earlier, the finance minister had taken a stand against Shahjahan, saying, "No matter who Shahjahan Bablu is, how powerful he is, wherever he lives, or even if he is a member of my family, he will be brought to justice. We will take action against him."
But Shahjahan still managed to secure the award. Shajahan has also received other awards by showing false documents. He has even received the National Fisheries Award 2014, from Prime Minister Sheikh Hasina.
He also received the International Bishuddhananda Peace Gold Medal in social work from the speaker of National Parliament Dr. Shirin Sharmin Chowdhury.
The central bank usually takes the report from BFIU to check whether the awardees for remittance award have any record of money laundering. Interestingly, the intelligence agency gave clearance to the central bank for awarding Shahjahan with this year's remittance award.
BFIU did not perform its role in verifying Shahjahan's previous financial record, which gave him a chance to be awarded, said two Bangladesh Bank officials seeking anonymity.
Janata Bank was also responsible for the selection process as it had sent the name of Shahjahan to the central bank as one of its top remitters.
Md Serajul Islam, spokesperson and an executive director of the central bank, did not respond to a request for comment.
The central bank should have verified the nominated persons and institutions before announcing the awards, said Salehuddin Ahmed, former governor of the central bank.
Such steps of the central bank turn the significance of the awards valueless, he added.
Mostofa Kamal, special superintendent of the Crime Investigation Department (CID), said, "Shahjahan is accused of money laundering. Two people have been arrested in connection with this, but Shahjahan is absconding."
Those, who were arrested, are Yousuf Hossain Robel (42), SB Group's commercial manager, and Md Imran Mir (37), commercial officer of the firm. A case is going on based on the information we have and provided by them.
"Money laundering cases require a lot of information. That is why, we have sent letters to all parties asking for information," he added.
As per a case filed with Motijheel police station in this connection, Yousuf and Imran helped Bablu embezzle and launder the money in the name of exporting terracotta tiles.
Bablu used 72 letters of credit (LC), issued by five foreign shell banks to the SB Exim, to siphon off Tk238.74 crore through 188 export bills with the help of business associates and bank officials.
After investigation, the CID came to know the Jhenaidah factory even had no approval from the Bangladesh Small and Cottage Industries Corporation.
Moreover, Bablu, with the help of these officials, sent more than Tk2 crore to two companies in Singapore through the banking channel in the name of decorating those offices, said to have set up to run export activities and business promotion.
The two firms -- Punno Gold and Diamond Pte Ltd and Oversea-Chinese Banking Cooperation Ltd – are owned by Bablu, suggesting that he actually laundered the money to Singapore, as per the case.
Meanwhile, SB Exim Bangladesh showed 188 export bills without even exporting the terracotta tiles and brought more than Tk88 crore to Bangladesh through the Abu Dhabi Commercial Bank, Dubai.
The CID investigation also found that banks that sanctioned loans to the SB Exim did not scrutinise any of his applications, export documents, export LC or the bill of lading.
Sometimes even without receiving the acceptance of the export bills, some banks took money from other branches and regularly gave out the loans to the SB Exim
Shahjahan Bablu is currently residing in Dubai.
Unauthorized use or reproduction of The Finance Today content for commercial purposes is strictly prohibited.