Economy /
NBR to give local auto manufacturers, assembles special facilities
---
Nirmal Barman
Published:
2018-04-02 06:22:57 BdST
NBR to give local auto manufacturers, assembles special facilities
---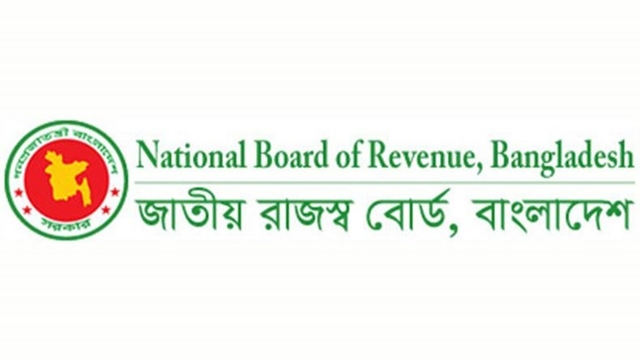 FT ONLINE
The National Board of Revenue (NBR) has announced to give local automobile manufacturers and assemblers special facilities in the upcoming budget for fiscal year 2018-19 (FY19).
"NBR will give the local automobile manufacturers and assemblers special facilities as our main target is to discourage imports of automobiles to create jobs in the country," said NBR chairman Md Mosharraf Hossain Bhuiyan while speaking at a pre-budget meeting with Bangladesh Reconditioned Vehicles Importers and Dealers Association (BARVIDA) in Dhaka on Sunday.
He said motor cycle assemblers are now enjoying tax waiver for a five-year period. The motor vehicle assembles or manufacturers will be given special facilities, he added.
During the meeting BARVIDA president Habib Ullah raised some demands, including duty reduction on the import of reconditioned vehicles, and sought NBR chairman's measures to change Cylinder Capacity (CC) provision for imported hybrid vehicles.
About the duty waiver, the NBR chairman urged the businesspeople to come out from the tendency of seeking duty deduction, saying that sources of revenue earnings are limited.
"Please, don't seek tax deduction on everything . . . the size of the budget is increasing every year and this year the size will be increased by Tk 50, 000 crore and we have to mobilize additional Tk 30,000-Tk 40,000 revenue in FY 19," Bhuiyan told BARVIDA leaders.
For the import of hybrid vehicles, BARVIDA demanded fixing duty at 15 percent for 0 to 1800 CC vehicles, withdrawing the existing 20 percent duty for 0-1600 CC.
It also demanded fixing duty at 30 percent for 1801 to 2500 CC instead of 45 percent for 1601 to 2000 CC.
BARVIDA president Habib Ullah said cylinder capacity of hybrid cars is generally 1800 CC or above.
The NBR chairman directed the officials concerned to look into the matter immediately.
The BARVIDA also demanded withdrawal of existing 20 percent supplementary duty on battery driven reconditioned cars, saying that popularization of these cars will reduce dependence on oil-run vehicles.
NBR chairman Mosharraf Bhuiyan said electric cars are becoming popular in the Europe and America. "If you want, you can import such cars . . . we will not bring down the duty to zero but there will be some deduction," he added.
Unauthorized use or reproduction of The Finance Today content for commercial purposes is strictly prohibited.