Economy /
ACC wants to see if ill-gotten money invested in insurance sector
---
Abu Taher Bappa
Published:
2020-11-21 21:05:35 BdST
ACC wants to see if ill-gotten money invested in insurance sector
---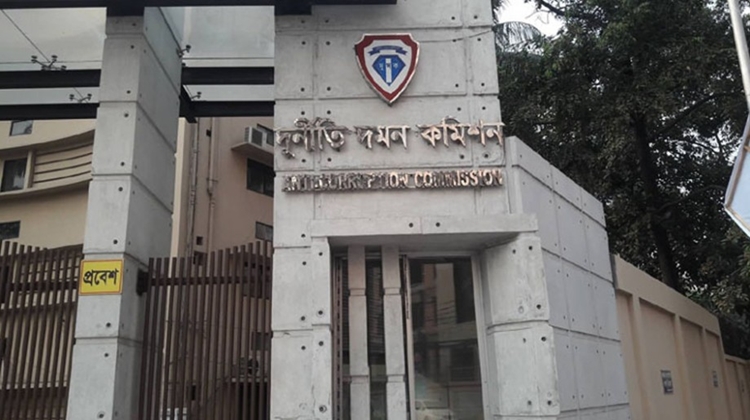 Fearing large investment of illegally earned money in the insurance sector, the anti-graft watchdog has sought detailed information on depositors/investors and sources of their funds.
The Anti-Corruption Commission (ACC) suggests that insurance companies maintain details of their depositors/investors like what the banks are doing in case of their customers, sources said.
The documents the ACC need include KYC (know your customer) form, national identity card (NID), tax identification number (TIN) and the papers that prove sources of funds of depositors/investors.
The ACC in a recent letter to the Insurance Development and Regulatory Authority (IDRA) called for measures to collect and preserve these documents by insurers.
"We've recently noticed that many individuals and institutions are depositing/investing large amounts of money in the insurance sector like the banking sector. But no information like KYC form, NID, TIN and sources of income are collected."
"As a result, scope is created to deposit/invest the illegally earned money in insurance companies," the letter mentioned.
It said the ACC has suggested that steps be taken to collect those documents in case of depositing/investing money in insurance firms.
Despite attempts, IDRA chairman Dr M Mosharraf Hossain could not be reached for comment on this issue.
Contacted over telephone, Bangladesh Insurance Association president Sheikh Kabir Hossain welcomed the move made by the anti-corruption watchdog.
He said the government has initiated to enforce electronic KYC form in the entire financial sector.
"I heard the IDRA is framing a policy for insurance sector on collection of these documents," he said, adding that insurers will definitely follow any regulatory order to this effect.
About holding TIN certificates by depositors, Mr Kabir said one needs to have legally earned money to make investment in insurance and other sectors.
"In our country, the documents of big investors are only being checked. I believe everyone's source of income needs to be scrutinised," Dr Hossain noted.
He said insurance companies would not be able to check the legality of funds of policyholders.
"But once his/her investment matures, they will be given back money through crossed cheques from where the government can check the legality of their income."
Presently, an estimated 76 insurance companies are in operation in Bangladesh alongside two public insurers-Sadharan Bima Corporation and Jiban Bima Corporation.
Unauthorized use or reproduction of The Finance Today content for commercial purposes is strictly prohibited.