Economy /
FDI, domestic deals: Time to tap M&A prospects
---
Sajibur Rahman
Published:
2022-07-03 23:40:33 BdST
FDI, domestic deals: Time to tap M&A prospects
---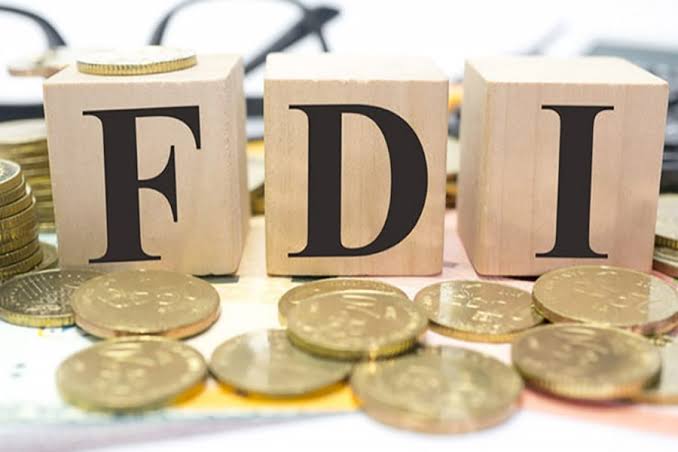 Bangladesh sees poor M&A (merger and acquisition) transactions mainly in the absence of an enabling environment, thereby affecting foreign direct investment (FDI) and even domestic deals.
Highlighting M&A prospects in corporate finance, stakeholders say a more streamlined process and simple codified system in line with the international best practice will help court foreign investors.
The term 'M&A' refers to the consolidation of two particular companies, their associated assets and liabilities, and operating units into a new entity through financial transactions.
A weak and slow legal system along with a lack of enforcement of regulations in Bangladesh is a major impediment to FDI influx, according to a recent United States report.
"Some investors cited government laws, regulations and the lack of implementation as impediments to investment," reads the report styled '2020 Investment Climate Statements: Bangladesh'.
The 2021 edition of the report also says Bangladesh has made gradual progress in reducing some constraints on investment, including taking steps to better ensure reliable electricity.
However, inadequate infrastructure, limited financing instruments, bureaucratic tangle, lax enforcement of labour laws and corruption continue to hinder foreign investment, it adds.
Volatility and the Russia-Ukraine war have caused the number of announced global mergers in the first quarter of the year 2022 to drop by about 29 per cent.
There were 6,436 announced global transactions totalling $989.4 billion as of March 29, according to financial markets platform Dealogic.
This compares to 9,022 transactions valued at $1.4 trillion for the same period last year, it discloses.
Financial Institutions Division secretary Sheikh Mohammad Salim Ullah says the government is making an amendment to the Bank Companies Act-1991 to make M&A more business- and investment-friendly.
The central bank is looking into this matter, he said, adding that the stakeholders will soon get an amended set of provisions on M&A under the law.
Speaking of M&A, Policy Research Institute of Bangladesh chairman Dr Zaidi Sattar puts emphasis on the need for making M&A law consistent with the 21st-century trade and investment.
"The global-standard M&A law can also allow smooth entry and exit of firms, and bring more dynamism into our rapidly developing economy," he said.
Bangladesh House Building Finance Corporation chairman Prof Dr Md Salim Uddin says domestic M&A deals are inadequate due to a negative perception for lack of a proper and adequate regulation.
Dr Salim, also a professor at Chattogram University, opines that the stakeholders related to such deals have to take resort to the court which is time-consuming and complicated too.
The government has amended the Finance Act-2022 relaxing the provision of amalgamation in order to attract FDI, he said.
"It is a welcome move that an amendment is being brought over M&A transactions under the Bank Companies Act," he states.
Dr Salim, who also sits on the executive committee of Islami Bank Bangladesh Limited, emphasises a single and dedicated law for M&A deals to enhance FDI and reduce classified loans.
He suggests that a competitive market environment in respect of such deals be in place to make it a fruitful and sustainable transition and improve market value.
Tanjib-ul Alam, an expert in company laws, says, "A very limited number of M&A transactions are happening compared to the size of our country's economy."
Businesses, which are sick with classified loans and economically insolvent, commonly face a bit of egotistical problem and long-standing typical mindset that leads to diminutive growth of M&A deals.
"Cronyism and political interventions also are impeding growth of foreign and domestic investments, including M&A practice, which need to be addressed urgently for the greater interest of our economy."
Even a group of public limited companies are still reluctant to be listed on the stock market due to a wide divergence of outlook, Mr Alam points out.
He suggests that the government take measures to create an enabling and conducive atmosphere in order to harness the potential outcome of such transactions.
NDB Capital managing director and CEO Kazi Farhan Zahir believes a more streamlined process will help attract a greater number of foreign firms in the market.
One of the foremost ways Bangladesh can achieve this is through increased M&A activity and consequently making it easier for foreign firms to invest in the local economy, he argues.
Citing some international clients, Mr Zahir says several global investors are eager to enter the Bangladeshi market but are unable to do so in part because of complex investment procedures.
In order to move to the next level, he suggests, the country should have a strong intellectual property law.
"Even before Covid-19, there was a shift in manufacturing from China, and foreign firms are increasingly looking towards recalibrating their global supply chains to incorporate more localities as a result of lax IP laws in China which led them to lose collectively around $500 billion in 2019 alone."
"If our country can signal to the international community our willingness to respect global IP laws, it can attract a lot more FDI and even more so than it does now," he concludes.
Unauthorized use or reproduction of The Finance Today content for commercial purposes is strictly prohibited.