Economy /
Half-yearly ADP progress slips to 12-year low
---
Staff Correspondent
Published:
2023-01-29 19:20:59 BdST
Half-yearly ADP progress slips to 12-year low
---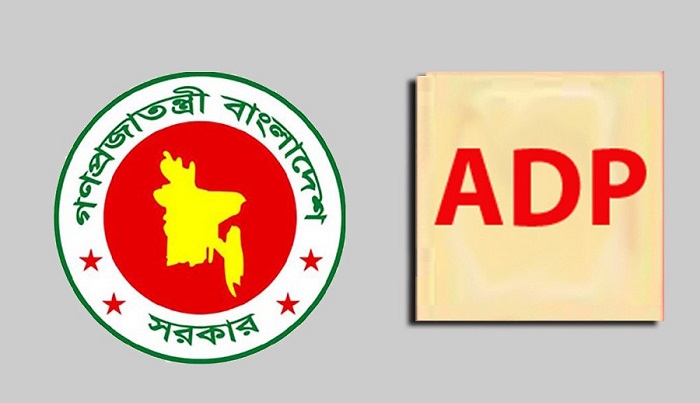 Half-yearly Annual Development Programme (ADP) slipped to 12-year low to 23.53 percent after the government adopted austerity in its development budget.
From the very outset of the current fiscal year, the government resorted to austerity measures to offset global economic shocks stemming from the Russia-Ukraine war.
Twelve years ago, ADP execution rate was much higher at 27.45 percent when Bangladesh's economy did not face any such crisis like corona pandemic or such a war that has put already fragile economic recovery into fresh uncertainty.
During December only, ADP implementing agencies managed to post 5.13 percent execution rate, up from 5.45 percent posted a year earlier.
Against this backdrop, ADP allocations may be curtailed by 6.1 percent or Tk 250 billion from the original outlay of Tk 2.56 trillion. The revised ADP size may be finalized in February, Planning Commission sources said.
Despite the fall in terms of share in allocation, ADP money expenditure rose $32.87 billion or 5.77 percent to Tk 602.49 billion from Tk569.62 billion one year ago, according to the latest IMED data.
During the July-December period, seven ministries' implementation rate still remained within 5 percent, the ministry of health out of 15 top allocated ministries managed only 10 percent and foreign ministry could not spend a single penny.
"The main reason behind slow ADP implementation is the economic crisis created by the Russia-Ukraine war and other global issues. For this reason, some project allocations have been kept suspended after categorizing ADP projects," IMED Secretary Abul Kashem Md Mohiuddin explained.
He expected that this situation won't continue anymore as steps are being taken in line with the directives given by Prime Minister Sheikh Hasina.
"ADP project implementation will gain momentum in the coming days."
About the Premier's directives, he informed that many projects have unnecessary components, which will be dropped after cautious scrutiny, he informed.
Even though local money spending slowed down, the overseas project money utilization rate rose. IMED data show that local money spending rate went down dropped both in terms of share of allocation and volume of spent money. GoB money spending declined to Tk 337.60 billion or 22.66 percent compared to Tk 346.79 billion or 25.26 percent one year ago.
Unauthorized use or reproduction of The Finance Today content for commercial purposes is strictly prohibited.