Economy /
BD's slip in ranking 'hits investment growth'
---
FT Online
Published:
2019-04-06 10:52:59 BdST
BD's slip in ranking 'hits investment growth'
---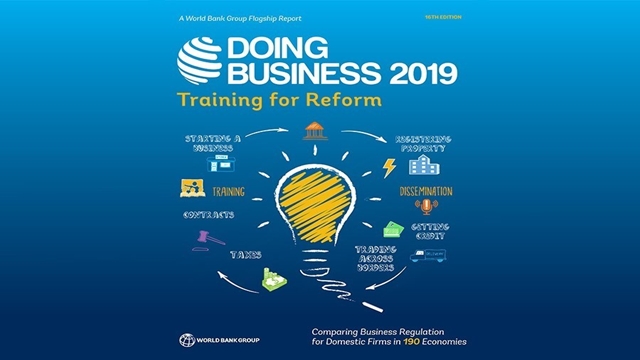 Bangladesh has not only failed to improve its position in the 'ease of doing business' index, it has rather slipped by 111 notches in the past 13 years.
The country's poor ranking among the global economies is frustrating its investment growth, analysts said on Friday.
Bangladesh ranked 176th in the 2019 version of the 'Ease of Doing Business' index of the World Bank (WB) and International Finance Corporation.
The country scored 65th in 2006-the first year of assessing such status of world economies.
Bangladesh is positioned in the "below average" class in the report as it has ranked 176th among 190 economies.
Businessmen and analysts have expressed sheer unhappiness over the country's plunging performance in creating better environment for the businesses.
They said poor ranking in the doing business report is not only failing to attract foreign direct investment but also local private investment.
Local trade bodies, the International Monetary Fund and other development partners have been clamouring for improving Bangladesh's position over the years.
However, the government has set a target to bring the country's position in the doing business index below 100 by 2021 from the existing rank.
Bangladesh Investment Development Authority (BIDA) executive chairman Kazi M Aminul Islam spoke of the government's reform initiatives to improve the business environment.
Business-friendly environment would help bring the ranking below 100 by 2021 and below 50 in the next five years, he said.
But analysts said they do not see any possibility of improving the country's position to 100 in the doing business index within the next two years by 2021.
Among 10 categories in the 2019 report, Bangladesh has failed to improve in five categories, -- getting credit, protecting minority investors, paying taxes, trading across borders and enforcing contracts.
However, it has improved its standing in the "getting electricity" category and slightly upgraded it in four other classes -- starting a business, dealing with construction permits, registering properties and resolving insolvency.
The WB in its latest Bangladesh Development Update said there is sufficient room for Bangladesh to improve its position in the ease of doing business index.
"The most pressing are concerns about inconsistencies in law and regulations, and undue use of discretion by officials," it said.
Analyst AB Mirza Azizul Islam said, "I don't see any possibility of improving Bangladesh's position below 100 within the shorter period of years." "The government has taken some initiatives to improve the country's position, but those are so weak and slow that it is hard to achieve the target,
Political commitment and administrative action will have to work simultaneously for upgrading weaknesses in the business climate improvement, Mr Islam said.
Policy Research Institute of Bangladesh (PRI) Executive Director Dr Ahsan H Mansur said Bangladesh is still lagging behind in areas like property rights, electricity, transportation, credit and land, and security for businesses.
"The government has initiated to upgrade business environment, but I think it's not enough to improve into a significant position,
Dr Mansur doubted that efforts would yield results to ensure the country's rank below 100th in the doing business index by 2021.
Unauthorized use or reproduction of The Finance Today content for commercial purposes is strictly prohibited.