Economy /
Premium earnings of life insurers up 8.0pc in 2017
---
SAM
Published:
2018-03-03 16:47:09 BdST
Premium earnings of life insurers up 8.0pc in 2017
---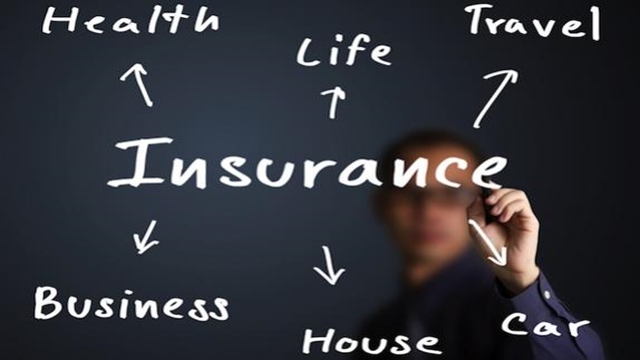 FT ONLINE
Gross earnings of all 32 life insurance companies entered into positive domain in 2017 from a negative surface in 2016 signifying that insurance penetration had expanded to some extent in the year under review.
But a renowned actuary has taken an opposite stances claiming that there is a decrease in new business along with a significant rise in policy lapses.
However, total premium earnings including renewal of life insurers were over Tk 80 billion, up by over 8.0 per cent in 2017. It was negative in 2016 by over 3.0 per cent.
Top executives at the life firms said that the business expanded to some extent in 2017 as many insurers were reportedly marketing aggressively to survive in the sector coupled with congenial environment in the economy.
They also take the view that the country still remains much below its expectation level in terms of insurance penetration. The contribution of one of the key financial sectors is less than 0.4 per cent to the GDP.
They, however, suggested strengthening the regulatory body in terms of ensuring accountability of the life firms, especially in case of the fastest claim-settlements.
An actuary who is not convinced with the performance noted that the Bangladesh's market has been witnessing a decrease in new business along with a high rate of policy lapses.
Afsar Ahmed, a Bangladeshi actuary now practising abroad said: "There is lack of expense analysis and control [in the industry]."
"There is very subdued investment performance in the Bangladesh's insurance industry," he was quoted as saying.
However, two multinational life insurers operating in the country --- MetLife and Life Insurance Corporation of Bangladesh --- performed well in 2017 although LIC remained much low than its expectations.
MetLife, the US insurance giant, had over Tk 5.76 billion in 2017 as first year premiums while total earnings (including renewal) of LIC Bangladesh Tk 73.3 million, according to official statistics.
The statistics also show that other top performers by their first year premium earnings were: Fareast Islami Life at Tk 3.79 billion, National Life at Tk 2.23 billion, Popular Life at Tk 2.75 billion, Delta Life at 1.90 billion, Guardian Life at Tk 1.47 billion, Progati Life at Tk 1.48 billion, state-owned Jiban Bima Corporation at Tk 1.36 billion, Prime Islami Life at Tk 1.26 billion, Meghna Life at Tk 1.04 billion, Rupali Life at Tk 857 million and Sandhani Life approximately at Tk 620 million, Sunflower Life at over Tk 500 million and Sunlife at approximately Tk 450 million.
The number of companies has increased almost by cent per cent and there is an impact of it on the market. Every insurer wants to do business and this is a reflection of it.
Inflationary pressure was comparatively low in 2017 and the economy faced a peaceful environment, resulting in rise in premiums.
This still remained below than 2010 and previously at a time when the sector used to grow double-digit even 25 per cent a year.
On the other hand, LIC Bangladesh officials said that their business expanded by over 500 per cent than 2016.
The LIC now offers both individual and group insurances in the country. "Actually, we had just two months in 2016 and our income was just below Tk 4.0 million."
AKM Shariful Islam, CEO at the Sunlife Insurance said: "We had seen rise in the business, but this is not high jump…"
He, however, said this is a positive sign but "we have to go a long way to reach the expectation level".
On the other hand, among new generation life insurers Guardian Life, a strategic business unit of Apex Group, Brac and Square Group, were growing fast. It grew by over 300 per cent among the fourth generation insurers.
Unauthorized use or reproduction of The Finance Today content for commercial purposes is strictly prohibited.