'Bengali Beauty' storms past Tk75 lakhs at the US Box Office
---
SAM
Published:
2018-02-24 09:45:03 BdST
'Bengali Beauty' storms past Tk75 lakhs at the US Box Office
---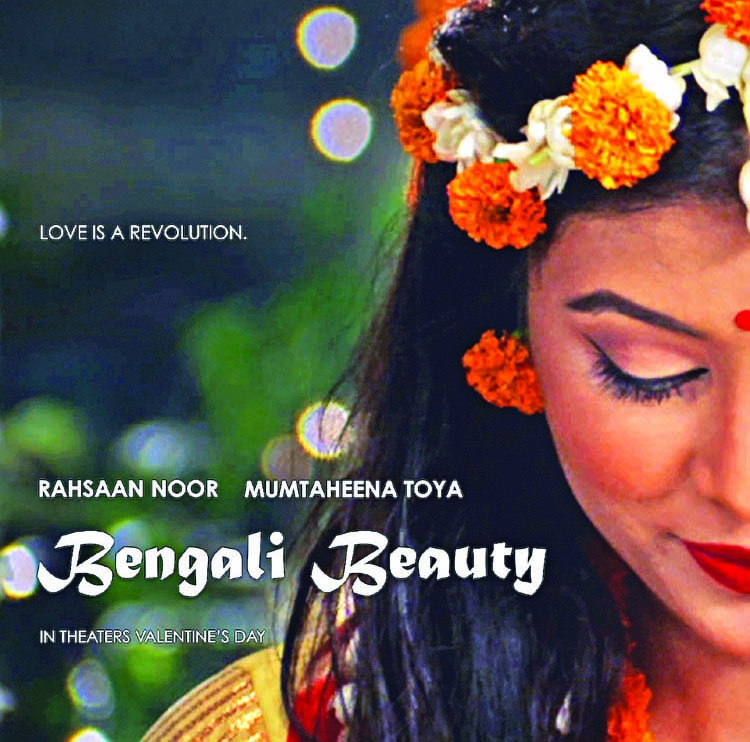 FT ONLINE
Rahsaan Noor's "Bengali Beauty" crossed the Tk75 Lakhs mark at the United States box office over the weekend as it opened at nine locations throughout the country.
Despite snowy weather holding down overall movie-going and stiff competition from Box Office powerhouse "Black Panther," "Bengali Beauty" averaged about Tk8 lakhs per location.
This number is expected to double as "Bengali Beauty" will be doubling its screen count in America in the coming weeks. This will include opening in New York and Boston, two population heavy centres in the USA.
Ziryab's distribution chief Ridwan Zayd says that the timing could not be better — particularly given how well the movie is playing amongst both Non-Resident Bengalis and non-Bengali audiences with plenty of repeat customers.
"We have tremendous momentum heading into the Dhaka release," he said. "It's playing very well across the board, including non-Bengalis. We'll continue to expand during the Ekushey February weekend. We'll go as wide as it merits."
"Bengali Beauty" stars Rahsaan Noor as a radio deejay and Mumtaheena Toya as a medical student. Ziryab Films financed the project produced by Ethos Entertainment and Films, which has been receiving widespread praise.
"The strong word of mouth is the most important element," producer Rafee Tamjid said. "We are excited about the response we are getting. One Vietnamese-American wrote on our Facebook page that he drove 30 miles to watch his first Bengali movie and loved it!"
The soundtrack has also been bolstering momentum, with strong sales on iTunes and Amazon. The domestic release in Dhaka is expected to be announced within the week.
"I wanted to tell the story of the community that raised me and share it with my generation," said Noor, "the response we are getting is both humbling and very motivating."
"Bengali Beauty" is currently slated to release in the United Kingdom on April 20th as well as in Canada, Australia, Malaysia, and Italy on later dates.
Unauthorized use or reproduction of The Finance Today content for commercial purposes is strictly prohibited.