Trump's $100 bn warning to China sends stocks lower
---
Nirmal Barman
Published:
2018-04-07 17:08:43 BdST
Trump's $100 bn warning to China sends stocks lower
---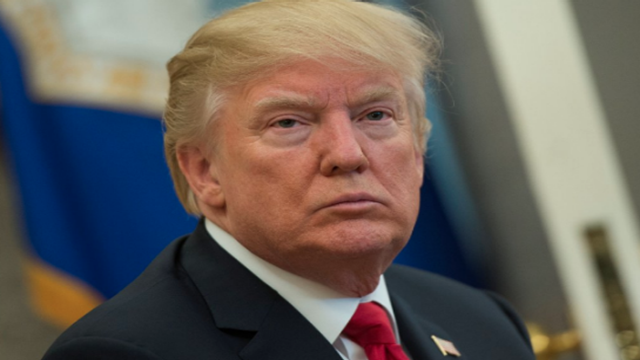 FT ONLINE
Equity markets around the world slid lower on Friday after US President Donald Trump warned that he could slap another $100 billion of extra tariffs on China's imports, fanning fresh fears of a full-blown trade war between the two superpowers, dealers said.
Data showing a major drop in job creation in the United States and no spike in wage growth hit the dollar, however, as it lessened expectations the Fed will rush to hike interest rates.
Trump ratcheted up on Thursday the rhetoric against China, saying he had instructed his trade officials to "consider whether $100 billion of additional tariffs would be appropriate."
"There is no actual trade war but the war of words is being fiercely fought," said market analyst Jasper Lawler at London Capital Group.
"The rhetoric around trade is getting worse but the mood in the markets has improved" as traders wait to see if words will turn into deeds.
Lawler noted that most equity indices ended the week higher.
World equities had powered higher in the middle of the week as investors judged trade war fears were overblown.
Frankfurt, London and Paris equities ended the day in negative territory on Friday, dipping by half a percentage point or less.
Losses were heavier on Wall Street, where the Dow was down 1.5 percent in late morning trading.
Asian stocks mostly receded on Friday. Tokyo finished in the red, losing 0.4 percent. There were also losses for Seoul and Sydney, while Shanghai was shut.
Hong Kong however outperformed regional peers with a sizeable 1.1-percent gain, with the market playing catch-up after Thursday's closure.
- US jobs disappoint -
Markets took in stride data showing that monthly job creation in the United States tumbled in March to its lowest level in six months.
Employers added only 103,000 net new positions, added less than a third of the non farm payroll (NFP) gains in February and far lower than the 175,000 analysts expected.
Market analyst Craig Erlam at Oanda said that traders "were clearly unmoved by what they saw, despite the NFP number being well below expectations."
Instead, "traders are looking for clues that, given the apparent tightness of the labour market, inflationary pressures are building," he said, and thus focused on the figures for average hourly earnings.
While the 0.3 percent monthly rise was slightly above expectations, the 2.7 percent annual gain was in line with what analysts had expected, meaning it is unlikely to push the US Federal Reserve to hike interest rates faster than planned.
"It is now looking less likely that the Federal Reserve will hike interest rates four times this year; however, two more interest rate hikes from the US is still potentially on the cards, given the state of the US economy," said David Madden at CMC Markets.
The dollar had risen before the jobs data was released as traders bet on a figure that would support faster rate hikes, but fell thereafter.
"Traders were half looking for an excuse to take some money off the table and the not-so-hot US data gave them a reason," added Madden. afp
Unauthorized use or reproduction of The Finance Today content for commercial purposes is strictly prohibited.