UNHCR seeks comprehensive regional response to address rise in deadly South-East Asia sea journeys
---
Diplomatic correspondent
Published:
2023-01-18 22:12:09 BdST
UNHCR seeks comprehensive regional response to address rise in deadly South-East Asia sea journeys
---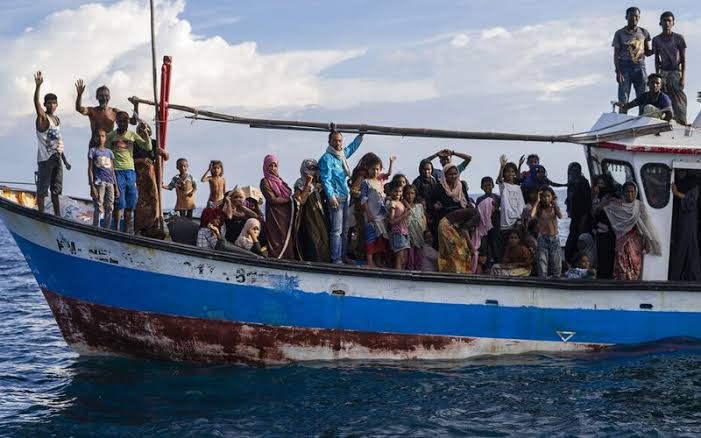 More than 3,500 desperate Rohingyas attempted deadly sea crossings in 39 boats in the Andaman Sea and the Bay of Bengal in 2022, according to the latest data from UNHCR, the UN Refugee Agency.
This represents a 360 percent increase on the year before when some 700 people made similar journeys, UNHCR spokesperson Shabia Mantoo said at a press briefing in Geneva on Tuesday (Jan 17).
In the absence of a comprehensive regional response to address these perilous maritime movements, UNHCR warns that more people will die on the high seas, under the watch of many coastal States.
UNHCR has recorded an alarming rise in the death toll. At least 348 individuals died or went missing at sea in 2022, making it one of the deadliest years since 2014.
Some 3,040 individuals who undertook the sea journey disembarked in 2022, primarily in Myanmar, Malaysia, Indonesia and Bangladesh. Nearly 45 per cent of those who disembarked were women and children.
In the last two months of 2022, four boats carrying over 450 Rohingya disembarked in Aceh, Indonesia. One boat carrying over 100 Rohingya disembarked in Sri Lanka. One boat is feared to have sunk in early December with approximately 180 individuals on board. Several boats that departed in December remained at sea as of the end of the year.
Calls by UNHCR to maritime authorities in the region to rescue and disembark people in distress have gone unheeded with many boats adrift for weeks.
Most boats departed from Myanmar and Bangladesh, highlighting the growing sense of desperation amongst Rohingya in those two countries, the UNHCR Spokesperson said.
Those who have disembarked report that they undertook these dangerous sea journeys in an effort to find protection, security, family reunification, and livelihoods in other countries. Among them are victims of trafficking, unaccompanied and separated children, and survivors of sexual- and gender-based violence.
The current crisis in the Bay of Bengal and the Andaman Sea is a crisis of solidarity. The Bali Process, a forum for policy dialogue, information sharing and cooperation to address people smuggling, human trafficking and related transnational crime, will hold its 8th Ministerial meeting in February.
UNHCR repeats its call for prompt search and rescue and timely disembarkation in a place of safety, and for support to countries where Rohingya refugees are disembarked. We call on countries to redouble efforts to prevent human smuggling and trafficking.There is also a need for humanitarian responsibility to be more evenly distributed among countries in the region to ensure protection responses are predictable, equitable, and sustainable.
The region and the international community need to support efforts to address the root causes of displacement in Myanmar. Until these are resolved, refugees will continue to undertake dangerous journeys in search of safety.
Unauthorized use or reproduction of The Finance Today content for commercial purposes is strictly prohibited.