National /
Legal notice seeking action against Google, YouTube, Facebook for 'tax evasion'
---
Nirmal Barman
Published:
2018-04-09 13:10:40 BdST
Legal notice seeking action against Google, YouTube, Facebook for 'tax evasion'
---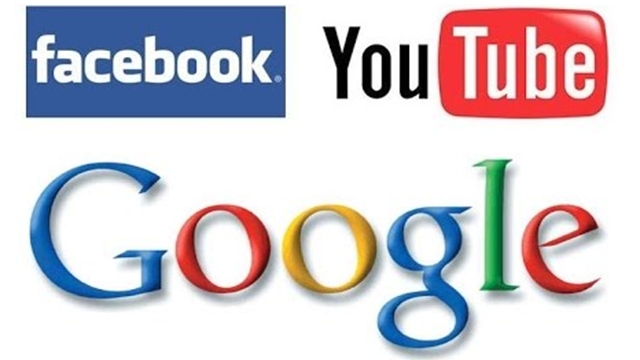 FT ONLINE
A group of lawyers have sent a legal notice to Google, Facebook, Yahoo and YouTube, as well as several government bodies, seeking action against 'tax evasion' by these companies.
Supreme Court lawyer Barrister Humayun Kabir and five other lawyers sent the notice via e-mail and courier on Saturday.
Besides the internet companies, the finance secretary, the central bank governor, the chairman of National Board of Revenue, telecom secretary, the chairman of the Bangladesh Telecommunications Regulatory Commission, the ICT secretary and the president of the Bangladesh Newspaper Owners Association also received the notice.
The other five lawyers are Barrister Mohammad Kausar, Advocate Abu Zafar Mohammad Saleh, Advocate Apurba Kumar Biswas, Barrister Mohammad Sajjadul Islam and Barrister Mohammad Majedul Quader.
The notice said that in the age of technology, Google and Facebook were integral parts of people's daily lives.
"Internet users are interested in seeing advertisements on social media platforms. Their use is on the rise, as is the number of internet users. Taking advantage of this situation, famous global internet companies are siphoning off millions of dollars from the country without paying a penny to the government."
"No government agency has a proper estimate of how much money is being smuggled abroad for advertisements every year, because advertisers are paying through credit cards and other online technologies."
The recipients of the notice were asked to take several steps. It urged the central bank governor and the NBR chairman to collect revenues as per the laws from all bills paid to Google, Yahoo, Amazon, YouTube and Facebook. It also requested specific guidelines to collect tax revenue.
It asked the government to formulate a specialist committee to investigate the tax evasion and estimate what tax revenue these internet companies owe from the last 10 years of operations.
It urged Google, Yahoo, Amazon, YouTube and Facebook to send back 'unpaid taxes' to the government exchequer.
Barrister Humayun Kabir said the recipients of the notice must reply within 24 hours, or a writ will be filed with the High Court.
Unauthorized use or reproduction of The Finance Today content for commercial purposes is strictly prohibited.