National /
Metro rail runs for 12 hours- 8 am to 8 pm- from today
---
Staff Correspondent
Published:
2023-06-01 03:40:01 BdST
Metro rail runs for 12 hours- 8 am to 8 pm- from today
---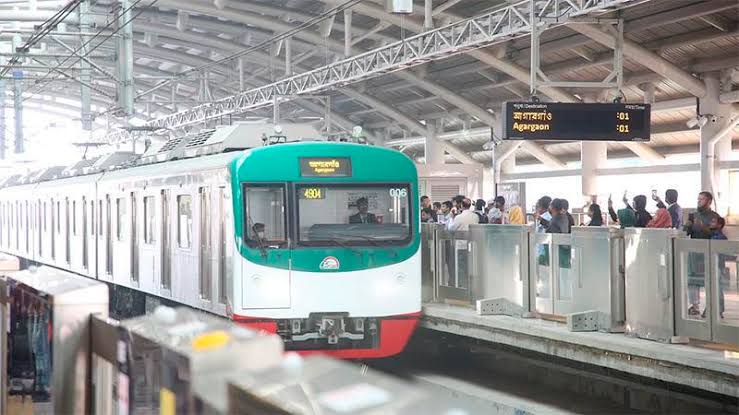 Commuters can use the metro rail for 12 hours from 8 am to 8 pm from Wednesday.
As per the new schedule, Dhaka Metro Rail will not operate on Friday instead of Tuesday.
According to the new schedule, Dhaka Metro Rail will leave the station every 10 minutes during the peak hours (from 8 am to 11 am and from 3:01 pm to 6 pm). During off-peak hours (from 11:01 am to 3 pm and from 6:01 pm to 8 pm), the metro rail will leave the station every 15 minutes.
Earlier, the operating hours of Dhaka Metro Rail was 8 am to 2 pm.
On December 28, Prime Minister Sheikh Hasina inaugurated the country's first elevated metro rail, setting a milestone in the communication history.
According to DMTCL, Dhaka Metro Rail operation till Motijheel may start by the end of 2024, and till Kamalapur by 2025. By December 2024, metro rail will start operation from Agargaon to Kamalapur with 24 trains.
Unauthorized use or reproduction of The Finance Today content for commercial purposes is strictly prohibited.