BB acts to bring infra firms in stock mkt
---
Abu Taher Bappa
Published:
2020-07-31 09:44:56 BdST
BB acts to bring infra firms in stock mkt
---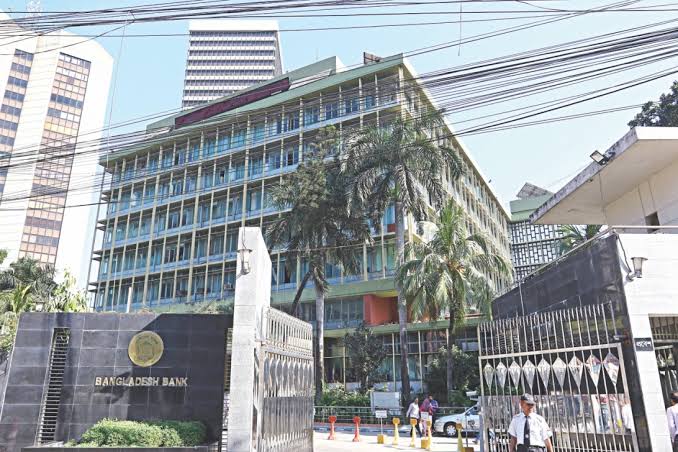 The central bank has announced a guideline for attracting non-listed private infrastructure companies, in which commercial banks have equity exposure, to the capital market to help lower risks.
Under the guideline, all banks have been asked to enter into agreements with parties concerned before making any investment so that the companies can be drawn into the capital market within one year from the first date of subscription, the Bangladesh Bank or BB said on Thursday in a notice.
"We've announced the policy aiming to create market liquidity of these instruments while ensuring accountability and transparency in private companies," a BB senior official said.
The notice said steps should be taken to bring such companies in which the banks have equity exposure within six months from the effective date of notification.
The companies should go for direct listing with a maximum of 5.0 percent of the paid-up capital in the first year, according to the notice.
Market operators welcomed the BB's latest action, saying that it will help increase the number of listed companies in the capital market.
"It will help improve the supply side of the market," Khairul Bashar Abu Taher Mohammed, chief executive officer of MTB Capital, said.
On May 16, 2019, the BB set the investment ceiling for the banks under Bangladesh Securities and Exchange Commission-approved special purpose vehicle or alternative investment fund for infrastructure projects.
Currently, the banks are allowed to invest in the private-sector infrastructure projects with a maximum of Tk 6.0 billion or single borrower exposure limit, whichever is lower.
Such an investment for a single bank will be limited to 20 percent of the paid-up capital in special cases for private-sector projects.
The banks are not allowed to purchase more than 10 percent share of the paid-up capital of the company in a non-listed firm while investing in equity instruments, according to the previous missive.
Unauthorized use or reproduction of The Finance Today content for commercial purposes is strictly prohibited.