Regulator set to impose curb on bonus share issuance
---
Abu Taher Bappa
Published:
2021-06-02 07:25:14 BdST
Regulator set to impose curb on bonus share issuance
---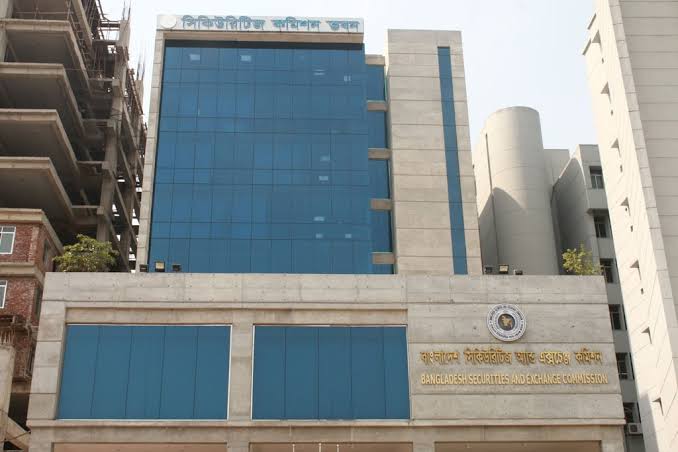 Five types of listed companies, including the 'Z' category ones, are set to be barred from issuing bonus shares without justified reason of business expansion and the regulatory permission as well.
The Bangladesh Securities and Exchange Commission (BSEC) is about to issue a directive in this regard to contain the 'unhealthy practice of issuing bonus shares that brings no benefit either for the companies or for the general investors.
"The securities regulator, on completion of a detailed groundwork, has reached a consensus to rein in the practice of issuing bonus shares with an ill motive by many listed companies," said a BSEC official.
He noted that there should be no reason for issuing bonus shares by a listed company that is not able to utilise even its IPO (initial public offering) fund.
"The regulatory order regarding the restriction on issuance of bonus shares is set to be issued soon," the BSEC official said.
As per the proposed order, a company will not be allowed to issue bonus shares within three years of its listing on the stock exchanges.
A company will also not be allowed to issue bonus shares within three years of issuing rights shares.
Besides, the companies whose production remains suspended will not be allowed to issue bonus.
The 'Z' category companies and the companies traded on the OTC (over-the-counter) market will also not be able to issue bonus shares.
The BSEC official further said any company that belongs to one of these five types, however, can issue bonus shares subject to regulatory approval.
"The other companies, such as 'A' category and 'B' category ones, will be able to issue bonus shares in compliance with the existing rules."
As per the rules, the board of a listed company recommends stock dividend or bonus shares, and such shares are issued among the existing shareholders after taking approval in the company's annual general meeting (AGM).
Before 2002, a listed company was required to take the securities regulator's consent to raise any amount of capital through the offers, including offering bonus shares.
But, in 2002, an order was issued, allowing the listed companies to issue bonus shares even without taking prior permission from the BSEC's permission.
Taking advantage of such waiver, many listed companies issued bonus shares aggressively for their own interest, according to the BSEC official.
Md. Shakil Rizvi, former president of the Dhaka Stock Exchange (DSE), said the companies having tremendous growth in sales can issue bonus shares for further expansion of their business operations through re-capitalisation of profit.
"Many listed companies issue bonus shares despite their declining sales. Those companies are even unable to utilise their existing capacity", he said.
He opined that the shareholders, having majority stakes in a company, became benefited through bonus offer, as they could offload such shares in the market easily.
Md. Moniruzzaman, managing director of the IDLC Investments, said rights of the minority shareholders get squeezed, if the companies do not distribute cash dividend.
"Many companies issue bonus shares year after year without distributing any cash dividend. The sponsor-directors of those companies aggressively offload their bonus shares, and the companies become weak."
Mr Moniruzzaman also said the bonus offer is an over-hyped matter in Bangladesh, and this trend does not match with the global practice.
"Bonus shares even do not matter in the company's valuation model. I think the rights of minority shareholders will be protected, if the securities regulator takes measures to prevent the unhealthy practice of issuing bonus shares," he added.
The BSEC official also said they found at least 30 listed companies, which issued bonus shares continuously from the very beginning of their listing on the stock exchanges.
Citing the example of Familytex (BD), a listed company, the official said the company raised capital worth Tk 390 million and Tk 1.05 billion through IPO and pre-IPO placements.
"Just after getting listed in 2013, Familytex (BD) issued 100 per cent bonus shares with an ill motive. Later, the company's sponsor-directors almost deserted the company by selling their majority shares."
The sponsor-directors of Familytex (BD) held only 4.02 percent shares of the company as on April 30, 2021, although they were required to hold minimum 30 percent shares jointly.
The BSEC official mentioned that they also found many companies, which issued bonus shares without ensuring utilisation of their IPO funds.
"Why will the securities regulator allow a company to issue bonus shares amid suspension of its production?" he added.
Unauthorized use or reproduction of The Finance Today content for commercial purposes is strictly prohibited.