Tourism /
Tourism hub around Padma Bridge in the offing
---
Staff Correspondent
Published:
2022-07-16 18:40:27 BdST
Tourism hub around Padma Bridge in the offing
---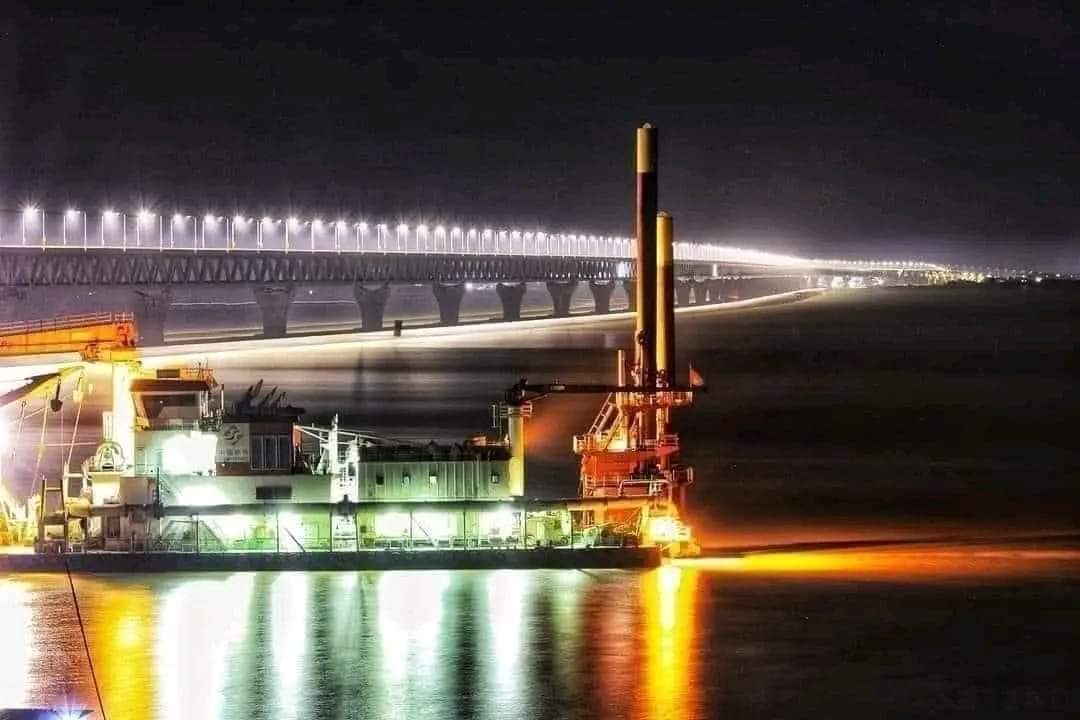 The Padma Multipurpose Bridge has opened a new avenue of creating a tourism hub centring on the dream bridge, cashing in on people's growing interest.
If there are government and private initiatives to ensure necessary facilities on both banks of the Padma River, this will attract huge tourists and boost the country's tourism sector, said experts.
Meanwhile, the government is planning to take steps so that interested holidaymakers can enjoy the beauty of the mighty river and Padma Multipurpose Bridge.
The Ministry of Civil Aviation and Tourism is preparing a master plan to boost tourism centring on the bridge with which people's emotion is deeply associated.
State Minister for Civil Aviation and Tourism Md Mahbub Ali said the people of the country have strong emotion regarding the Padma Bridge that connected 21 southern districts with Dhaka and other parts of the country and therefore, they are taking new steps to enable them to visit the bridge.
"We're importing six state-of-the-art buses from Germany's MAN company which are operated in London. These buses will take travellers to scenic spots, including beautiful Ahsan Manzil, Bangabandhu Museum and Panam Nagar and of course to our pride Padma Bridge," he said.
The state minister said a survey is underway to build international-standard hotels and the country's biggest international airport on the bank of the Padma River.
During the Eid holidays, a big number of sightseers were seen visiting the Padma Bridge but many of them said lack of information, transport, food shops and places for taking rest have frustrated them while exploring the dream bridge.
Many people along with their family members and relatives came to visit the largest structure of the country from different parts of the country which has become the symbol of the nation's dignity and ability.
Apart from private vehicles, they used trucks, pickups and other mode of public transport to cross the bridge.
Imran Hossain Rony, a private service holder, on Friday said he along with his family members came to explore the Padma Bridge all the way from Tangail.
While talking to reporters at the Mawa end of the bridge, he said, "I haven't faced any transport problem as I've hired a microbus. But I've seen that many people were finding it difficult to board a transport to cross the bridge. Transport drivers and owners are charging too much."
"There's no place for taking rest. No quality food shop and safe river cruising facilities are available here. There would have been tourist guides to inform us about different aspects of the bridge," he added.
Considering the rising interest of the people, Bangladesh Parjatan Corporation (BPC) has recently launched a travel package for visiting the Padma Bridge and Bhanga Elevated Expressway at Tk 999 but not many tourists would be able to enjoy the facility.
Dr Santus Kumar Deb, chairman of the Department of Tourism and Hospitality Management at Dhaka University, believes a tourism hub can be created around the Padma Bridge.
"A master plan should be on the cards accommodating the Padma Bridge and other attractive places of Munshiganj, Shariatpur and Madaripur. If this happens, the central zone of the country can literally be a tourism hub," he said.
According to locals, hilsa bazaars, restaurants at Mawa Ghat, Moinat Ghat, a number of resorts, Idrakpur Fort, Padmahem Dham, Arial Beel, Baba Adam Mosque, Bhagyakul Zamindar Bari, Sonarang Joramath, Sir Jagadish Chandra Bose Memorial Museum, Ray Bahadur Sri Nath Ray's house and Sholoani Saikat are some of the most notable places in Munshiganj which can be added to the hub.
On the other hand, Ramthakur's ashram in Shariatpur, Sureshwar Darbar Sharif, Mahisa's Digambar's dighi (lake) in Bhedarganj, Haturia Zamindarbari, Rudrakar Math in Shariatpur Sadar, home of eminent lyricist Atul Prasad Sen in Naria, Mansingha's fort, Parbat Bagan, Shokuni lake and Mithapur Zamindar Bari in Madaripur Sadar and Raja Ram Mohan Roy's house in Rajoir can also bring many tourists to the area, said the locals.
Hundreds of people are flocking to an area stretching 10 and a half kilometres, built for the Padma Bridge's river training from Zajira's Naodoba to Shibchar's Madbarchar to see the bridge closely.
SM Ferdous, an entrepreneur from Sakhipur in Bhedarganj, said the Padma River flows from Zajira's Naodoba to Gosairhat through Bhedarganj before joining the Meghna.
"Thousands of people live in innumerable chars on its two banks. The lifestyle of the char people could be highlighted. Besides, at least 30 small and big haat-bazaars of Padma-Meghna sell hilsa, which can be another attraction for tourists," he said.
Unauthorized use or reproduction of The Finance Today content for commercial purposes is strictly prohibited.