Tourism /
Staying at night in St Martin to be banned from March 1
---
SAM
Published:
2018-10-08 17:44:04 BdST
Staying at night in St Martin to be banned from March 1
---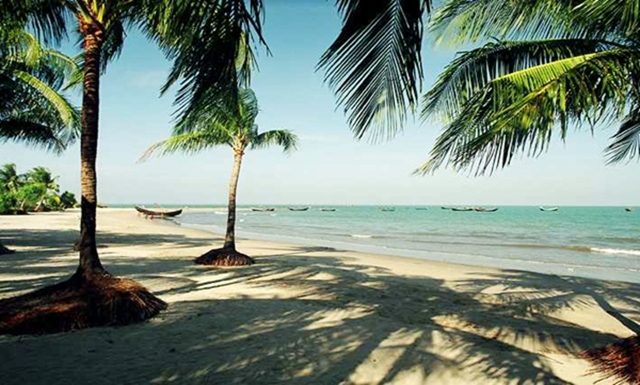 FT ONLINE
Tourists will be barred from staying at nights in Saint Martin from March 1 next. They will be permitted to visit the island from morning to evening.
The inter-ministerial committee on Saint Martin Island came up with the decisions in a meeting on September 23 last.
Besides, the committee recommended not to allow tourists to visit Sera-Deep and Galachipa area of the island.
The committee has taken the decisions on the basis of a report on the biodiversity of Saint Martin Island.
Earlier, on September 9, depicting biodiversity situation of the Island, department of environment placed the report in a meeting of the inter-ministerial committee.
In the report, it is said that around 10-20,000 tourists visit the island and stay in the night that destructing the biodiversity of Saint Martin island.
The committee recommended not to allow the movement of motor-cycle, car and speed-boat in the island.
However, Geo bags are being used to protect the seawater erosion. It damages the valuable coral of the arrow and the erosion is increasing. The committee asked to stop throwing the bag.
Moreover, The mid-term decision of the committee decides to reduce the number of ships moving on the island from 20 to two. To visit the island, tourists need to register online. More than 500 tourists can not be there in a day.
Besides, they urged not to put light on in the night as lights disrupt the reproduction cycle of turtle. Also no generator can be used there, it is necessary to use solar power. Land can not be bought on the island.
It has been reported that 68 species of coral have lived in the only coral reefs in the country. There are 151 species of algae, 191 species of molasses or crab animals, 40 species of crab, 234 species of marine fish, four species of amphibians, 28 species of reptiles, 120 species of birds, and 20 species of mammals. There are also 175 species of plants. Here are two species of bats and five species of dolphins.
The 8 square km-long St Martin's Island located in the northeastern part of the Bay of Bengal, about 9 km south of the tip of the Cox's Bazar-Teknaf peninsula, is one of the attractive and picturesque tourist spots in Bangladesh.
Unauthorized use or reproduction of The Finance Today content for commercial purposes is strictly prohibited.