Rice output in Aus season drops
---
Staff Correspondent
Published:
2022-04-05 10:59:37 BdST
Rice output in Aus season drops
---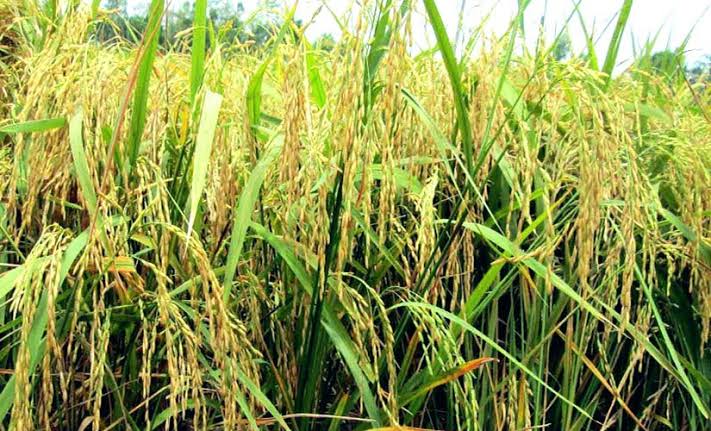 A significant fall in rice output in the Aus season has raised concerns over achieving targeted rice production in the current financial year (FY '22).
Aus production dropped to 3.0 million tonnes in FY '22 (Mid-March to August) amid a plunge after reaching a record 3.28 million tonnes in FY '21, according to the primary estimate of the Bangladesh Bureau of Statistics (BBS), the official statistics provider of the country.
A decline in acreage by above 0.2 million hectares due to a drought in March-May period last year, mainly caused the 8.64 per cent fall in rice production in Aus season, though per hectare yield showed a hike, BBS said in its analysis.
Rice was cultivated on 1.15 million hectares during the Aus season in FY '22 which was 1.30 million hectares in FY '21. Aus contributed 9.0 per cent to the overall production, said BBS.
"A drop in production by nearly 0.3 million tonnes can impact the overall market if the deficit is not compensated in Aman and Boro seasons," said economist Dr Md Asaduzzaman.
He urged BBS to make public the rice production data of the Aman season soon, as harvest had ended three months back.
A flash flood in the haor region might occur within a few days amid heavy rain in the upstream India, he said.
If it happens, standing Boro crops might witness severe damage as harvest is yet to start in the region.
Drop in production in the haor region could hamper overall rice production of the Boro season like that of FY '17.
The authentic data on rice production and availability should be in hand soon so that policy makers could initiate timely import policy to tackle any possible shortage of the staple, said Dr Asaduzzaman.
According to the agriculture ministry, it had targeted 39.5 million tonnes of rice in FY '22 - 3.6 million tonnes in Aus, 15 million tonnes in Aman, and 20.9 million tonnes in this ongoing Boro season.
The country produced an all-time high 37.48 million tonnes of rice in FY '21 - Aus contributed nearly 9.0 percent of the total production then.
Unauthorized use or reproduction of The Finance Today content for commercial purposes is strictly prohibited.