Govt declares Tk 800m incentives for 700,000 farmers
---
SAM
Published:
2018-10-07 18:08:21 BdST
Govt declares Tk 800m incentives for 700,000 farmers
---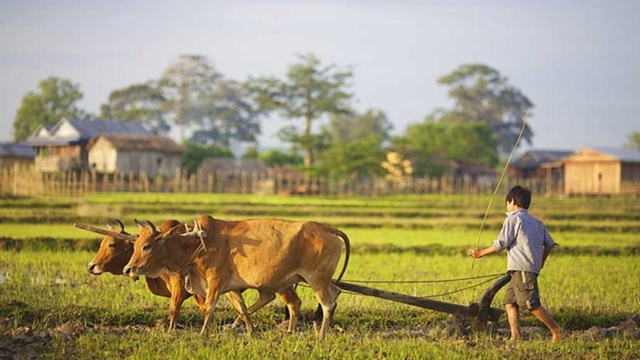 FT ONLINE
The government has announced that it will provide small and subsistence farmers with about Tk 800 million in seeds and fertilizer to incentivise the production of 11 crops.
A total of 690,970 farmers will receive the incentives, Agriculture Minister Matia Chowdhury said on Sunday.
The incentives will be provided to encourage the production of wheat, maize, mustard, peanuts, dal, BT brinjal, boro rice, wintertime mung beans and for summertime mung beans and summertime sesame in the March-May season.
Each farming family will receive free seeds and fertilizer for one bigha of land.
Each farmer will get 20kg of wheat, 5kg rice, 2kg maize, 1kg mustard, 10kg peanuts, 1kg summertime sesame, 5kg summertime mung bean, 8kg khesari dal, 7kg of phelon and 20g f BT brinjal seeds for cultivation on 1 bigha of land.
The government will also provide 20kg of DAP and 10kg of MOP fertilizer for rice, wheat, maize, summertime sesame, mustard and BT brinjal cultivation.
It will provide 10kg of DAP and 5kg of MOP fertilizer for cultivation of peanuts, summertime mung beans, wintertime mung beans, khesari dal and phelon.
The funds for the incentive will be sent to farmers through their personal mobile banking accounts, Chowdhury told the media.
"If there are any irregularities, please report it. We will take strict action."
The funds for the incentive programme will be allocated from the Ministry of Agriculture budget and will not require additional funds from the government, the minister said.
Unauthorized use or reproduction of The Finance Today content for commercial purposes is strictly prohibited.