Business /
Govt raises gas price for IOCs in new PSC
---
FT Online
Published:
2019-08-08 11:12:41 BdST
Govt raises gas price for IOCs in new PSC
---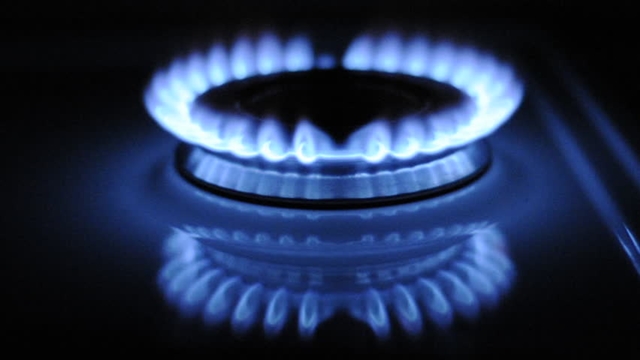 The international oil companies (IOCs) will get higher price for natural gas in the next bidding round, as the government has adopted the model production sharing contract (PSC) 2019 to lure them.
The state-run Petrobangla has raised natural gas price for both shallow- and deep-water offshore blocks, while the price for onshore blocks has remained unchanged.
Gas prices are pegged to high sulfur fuel oil (HSFO) prices in international market.
For shallow- and deep-water offshore blocks the ceiling price for HSFO has been raised to US$215 per tonne from the previous $200 per tonne, keeping the floor price unchanged at $100 per tonne compared to that of the previous model PSC of 2012.
With these formulas the gas price for deep sea blocks stands at $7.25 per Mcf (1,000 cubic feet) in line with the current international market price with a hike by 11.53 per cent from the previous price of $6.50 per Mcf.
For shallow sea blocks, the gas price stands at $5.50 per Mcf in line with the current international market price with a hike by 9.09 per cent from the previous $5.0 per Mcf.
Gas price for deep sea blocks will, however, see an annual price escalation by 1.5 per cent from the date of first gas output under the new model PSC 2019 instead of the 2.0 per cent annual rise in the previous model PSC.
In the model PSC 2019, the price of natural gas to be produced from onshore, shallow sea and deep sea gas blocks has been kept unchanged at 75 per cent, 100 per cent, and 130 per cent of market price as defined in the Asian Petroleum Price Index (APPI).
Bangladesh currently has a total of 31 open blocks to offer in the next bidding round, of which, nine are located in onshore areas, 14 located in deep sea, and eight in shallow sea.
Currently only four onshore gas-fields are in production under the operations by two IOCs - the US-based Chevron and Singapore's Kris Energy.
Five IOCs, however, have active PSCs, either individually or under joint venture, to explore three shallow water blocks and one deep water block.
ONGC Videsh Ltd (OVL) and Oil India Ltd (OIL) are jointly exploring shallow water blocks SS-04 and SS-09.
The joint venture of Australian Santos and Kris Energy is exploring shallow water block SS-11.
POSCO Daewoo Corporation has exploration contract to discover hydrocarbon in deep water block DS-12.
The country had not offered any onshore oil and gas block since 1997.
"The upcoming bidding round is very important for us to ensure the country's future energy security," Petrobangla Chairman Ruhul Amin said.
"If any natural gas reserve is discovered, we will go for prompt production to ease the growing dependency on imported liquefied natural gas (LNG) to meet domestic demand," he added.
Currently Bangladesh is importing lean LNG from RasGas of Qatar and Oman Trading International (OTI) to meet the mounting natural gas requirement.
Two operational 3.75 Mtpa (million tonnes per annum) capacity FSRUs - Excelerate Energy's Excellence and Summit LNG - are currently re-gasifying around 580 million cubic feet per day (mmcfd) of LNG in total.
The country's overall natural gas output is around 3,180 mmcfd, including the re-gasified LNG.
When contacted, Prof M Tamim of Bangladesh University of Engineering and Technology (BUET) said the price, as set by Petrobangla under the model PSC, includes 'risk premium', because the country does not have any seismic data on most of the fields.
Had the country carried out a survey before, Petrobangla might have an edge on it, he added.
Unauthorized use or reproduction of The Finance Today content for commercial purposes is strictly prohibited.