Maximum fund goes to non-poor, study shows
---
Abu Taher Bappa
Published:
2020-09-17 07:05:00 BdST
Social safety net programmesMaximum fund goes to non-poor, study shows
---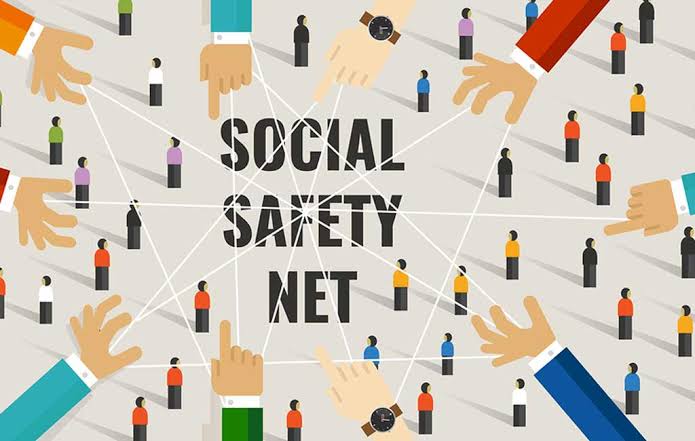 As many as 65 percent of the fund from the government's social safety net programmes (SSNPs) goes to non-poor owing to nepotism, corruption, political consideration and clientelism in selecting beneficiaries, according to a CPD study released on Wednesday.
The study styled "Efficiency of Delivering Social Protection Programmes in the North-West Region" conducted by the Centre for Policy Dialogue (CPD) also revealed that the school secondary stipend programme is the most corrupt segment where 72 percent beneficiaries were non-poor and only 28 percent poor students.
"For example, according to the statements of a number of UP chairmen and members, and government officials during the field study, most of the targeting errors in case of maternity allowance and old age allowance occur in the form of cards being given away on political consideration," senior research fellow of CPD Towfiqul Islam Khan said in his keynote presentation in a virtual dialogue.
With the assistance of Citizen's Platform for SDGs, Bangladesh, CPD organised the dialogue in association with Oxfam in Bangladesh.
Mr. Khan said, "Social Safety Net Programmes in Bangladesh are able to cover only a proportion of the total poor population. Only 32.5 percent poor households received some forms of assistance, while about 19.8 percent among the non-poor were included in such programmes."
The survey was conducted based on the Household Income and Expenditure Survey (HIES) 2016 of Bangladesh Bureau of Statistics (BBS) in Nilphamari, Rangpur, Kurigram and Gaibandha districts.
These districts belong to the Rangpur Division, the poorest in Bangladesh in terms of poverty level. The survey also focused on the efficiency of the delivery of five core-lifecycle based social protection programmes.
These include maternity allowance, primary and secondary school stipend programs, employment generation programme for the poorest and old age allowance.
A total of 1,500 households (HHs) with at least one SSNP beneficiary were interviewed using a semi-structured questionnaire.
As per the survey findings, about 65.6 percent among the interviewees from the households receiving SSNP assistance were from the non-poor category, while only 34.4 percent of the assistance went to the actual poor.
For old age allowances, 32.2 percent beneficiaries were poor, while 67.8 percent were non-poor.
Among maternity allowances, 41.5 percent of the beneficiaries were poor and 58.5 percent were non-poor.
In case of employment generation for the ultra-poor, 49.6 percent recipients were poor and 50.4 percent were non-poor.
About 72 percent secondary school stipend beneficiaries were non-poor students and only 28 percent were poor students.
On the other hand, 63.8 percent recipients of primary school stipend were non-poor and 36.2 percent were poor.
Mr. Khan said that the number of beneficiaries are relatively high in those districts due to higher poverty rate.
Among the beneficiaries, 43.9 percent non-poor people are enjoying social safety net privileges in Gaibandha, 30.4 percent in Kurigram, 34.1 per cent Nilphamari and 21.6 percent in Rangpur, he added.
The report said that about 67.8 percent of the beneficiaries in five districts are from non-poor families, while only 32.2 percent of them from poor families. Some 41.5 percent of beneficiaries for the maternity allowance are from poor families, while 58.5 percent of them from non-poor families.
More than half of the beneficiaries for employment generation programme for the ultra-poor are from non-poor families.
A B Tajul Islam MP, Chairman of the Parliamentary Standing Committee on Ministry of Disaster Management & Relief, Rensje Teerink, Ambassador and Head of Delegation, Delegation of the European Union to Bangladesh, Dr Debapriya Bhattacharya, Distinguished Fellow of CPD, and Convenor of Citizen's Platform for SDGs Dr Fahmida Khatun, Executive Director of CPD, and Dr Dipankar Datta, Country Director of Oxfam in Bangladesh, Parveen Akhter, Director General of Department of Women Affairs, Ministry of Women and Children Affairs, Dr M Abu Eusuf, Professor and Chairman, Department of Development Studies, University of Dhaka, Professor Mustafizur Rahman, Distinguished Fellow, CPD spoke at the event.
Representatives of local governments, beneficiaries of the social safety nets and officials from different NGOs attended the dialogue.
Speaking at the programme, Tajul Islam MP admitted that there are many anomalies in the government funded safety net programmes. The government wants to correct it and make a database for all types of programmes so that overlapping and anomalies cannot take place anymore.
Unauthorized use or reproduction of The Finance Today content for commercial purposes is strictly prohibited.