Bangladeshi garment makers win $40mn lawsuit against Sears
---
Business Reporter
Published:
2021-02-01 12:26:05 BdST
Bangladeshi garment makers win $40mn lawsuit against Sears
---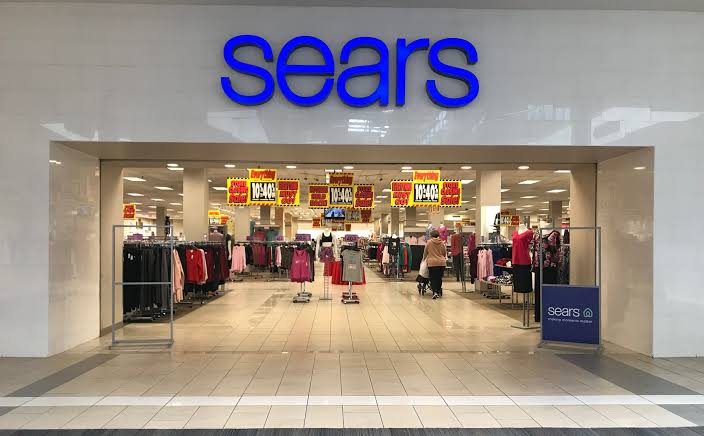 Bangladeshi garment suppliers—battered by the pandemic and the unethical business practices of Western clothing giants—have secured a rare victory against one of their biggest tormentors: Sears.
The crumbling retailer left its manufacturers with stacks of its clothing and unpaid bills last spring and has stiffed them multiple times before as it muddled through ugly bankruptcy proceedings.
According to attorney Joseph E Sarachek, whose firm represented the 21 Bangladeshi factories in a $40 million lawsuit filed against Sears last June, his clients have gotten "the bulk" of their money back in a settlement with Transformco, the privately-held company set up by American billionaire Edward Lampert's ESL Investments hedge fund to acquire Sears and Kmart out of bankruptcy last year.
"The suppliers were obviously thrilled that we got them a significant return," says Sarachek.
Sears is far from alone in shortchanging suppliers during the pandemic. Last spring, when the pandemic hit, scores of major brands and retailers, including Forever 21, Ross Dress for Less, The Children's Place, Kohl's KSS -3.6%, Global Brands Group and Arcadia (owners of Topshop), refused payment to factories on $40 billion worth of completed goods, leaving factories facing down bankruptcy and pushing garment workers out onto the street without pay in some instances.
The cancellations "contributed to an evolving humanitarian disaster in Bangladesh and elsewhere in Asia," according to lawyers representing factory owners. But Sears pushed suppliers to a breaking point after the company went through bankruptcy and factories were left without payment on completed inventory multiple times. "They lost money before the bankruptcy. They lost money in the bankruptcy, and then they were sued by the bankruptcy estate," says Sarachek.
The Bangladeshi suppliers who filed suit over the canceled orders, some of whom were owed as much as $6 million apiece for clothing they'd already sewn and shipped for Sears last spring, received initial payments from the settlement last September and are continuing to receive payouts, helping them avoid certain financial disaster. Sarachek says all have managed to stay in business despite the circumstances.
Unfortunately, Sarachek says he's still working through complaints from over 100 factory owners who are owed tens of millions of dollars by other large retailers, including Forever 21 and Global Brands Group, a subsidiary of Hong-Kong based Li & Fung and makers of brands like Sean Jean, Katy Perry, and Jones New York. Li & Fung, the world's largest apparel sourcing agent, likewise appears to have acted as a middleman to produce some of the inventory for Sears.
These companies did not return requests for comment. While over two-dozen large brands, including H&M, PVH (PVH -3.9%), VF Corporation (VFC -3.1%), Zara, and C&A, reinstated and paid for orders after international pressure last year (I joined in those calls, known as the #PayUp campaign), a staggering $20 billion worth of goods manufactured before the pandemic have not yet been paid on.
The pandemic revealed in fresh detail the ghastly inner workings of the apparel industry and the power that giant apparel companies wield over their manufacturing partners, many of whom are terrified to speak out against brands lest they be blacklisted from future orders (not a single Sears supplier would speak to me for this column for example, based on "fear of retribution" says Sarachek). The crisis also revealed the contract terms between brands and factories that underpin this unfair system.
Contracts written by Arcadia (Topshop) and Kohl's, for example, grant the retailers the right to cancel orders for almost any reason, even though these terms violate international norms such as the UN Guiding Principles on Business and Human Rights (UNGPs). That's according to "Farce Majeure," a policy paper released last year by the European Center for Constitutional and Human Rights, the International Lawyers Assisting Workers Network, and the Worker Rights Consortium. Sarachek says that since the pandemic, at least one large apparel retailer has rewritten its purchase order contracts to include these unethical blanket provisions to cancel whenever they please. What's more, contracts often stipulate that bankruptcy and other legal proceedings must take place in the brands' home country and at the suppliers' expense, in the event they lose. This puts manufacturers at a further disadvantage.
Jeffrey Vogt, the legal director of the Solidarity Center and co-author on the "Farce Majeure" report says that the contracts are one-sided by design. "None of this is accidental. The system was built exactly to push most of the risk on manufacturers and workers, and most of the rewards to the brands."
Suppliers and labor rights groups are organizing to fix the root causes of unfair business practices and lopsided contracts that benefit brands and put manufacturers and their workers at risk. The hope is to put suppliers and garment makers on more even footing with these corporate giants. It won't be easy. A group calling itself the STAR Network has organized factory owners in six countries, including in China, Bangladesh, Vietnam, Myanmar, Pakistan, and Cambodia, to fight for better purchasing practices in the textile and garment industry.
According to a recent Sourcing Journal article, changes will include building supplier power to negotiate an end to unfair order cancellations and long delays in payments by brands.
Likewise, the "Farce Majeure" report lays out a multi-step proposal for reform that its authors are working towards, including establishing mandatory human rights due diligence legislation in countries where brands are headquartered and expanding the European Union's Unfair Trading Practices Directive, which currently covers food products, to also cover textiles and garments. "Until the system is fundamentally reformed, most brands will have no incentive to change," says Vogt.
In the meantime, Sarachek says there's a more immediate solution: Suppliers need to band together and speak up when brands take advantage of them. "They have to be proactive," he says, and he hopes to hear from more factory owners who've been slighted. When contract terms are flouted and ignored, Sarachek says it creates a Broken Windows effect where ethical business norms crumble and brands are emboldened to commit more violations against their factories. "Once you let these guys step on your neck, they will always step on your neck."
Unauthorized use or reproduction of The Finance Today content for commercial purposes is strictly prohibited.