Economy /
CCCI decides to build SEZ with own fund
---
SAM
Published:
2018-03-20 10:59:47 BdST
CCCI decides to build SEZ with own fund
---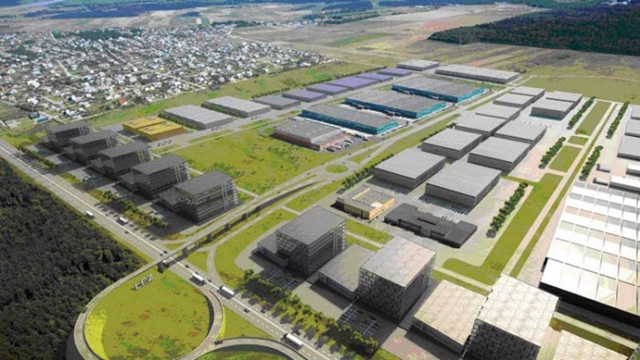 FT ONLINE
With support of all directors and members, Chittagong Chamber of Commerce and Industry (CCCI) has decided to build a special economic zone (SEZ) here with its own fund.
The decision was taken at an extraordinary general meeting (EGM) of the trade body with CCCI president Mahbubul Alam in the chair. The meeting was held at the World Trade Centre in the city on Sunday.
Former president of CCCI MA Latif MP was, among incumbent and former leaders of the trade body, present in the meeting.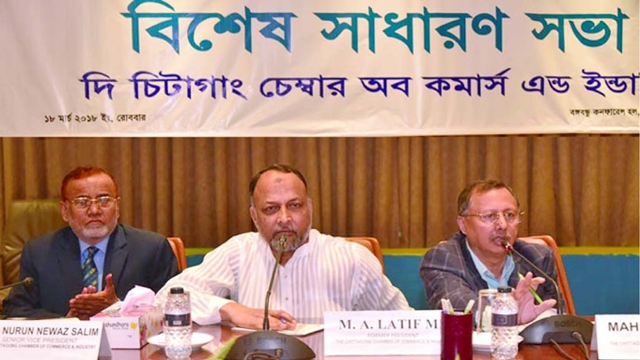 Ruling party lawmaker MA Latif said building a special economic zone by CCCI is a 'historic' project which is possible to be implemented with support of all members and directors of the trade body.
He said CCCI also took up another project for the construction of World Trade Centre in the country. He recalled the contributions of the country's oldest trade body, CCCI, and its leaders and members to many achievements in the trade, commerce, industry and other national sectors.
Huge potentials of Chittagong remained untapped due to centralisation policy of the post-75 governments, but the present government of Sheikh Hasina is implementing about 40 per cent of the country's overall infrastructure development projects in greater Chittagong, said Mr Latif, also member of three parliamentary standing committees.
He said the country's largest economic zone in the public sector is being constructed at Mirsarai while the Chittagong region is getting the country's first-ever tunnel under the Karnaphuli River, power and gas hub, LNG terminal and deep-sea port at Moheshkhali.
Mr Mahbubul Alam said Bangladesh has recently graduated from least developed country (LDC) status to the developing country.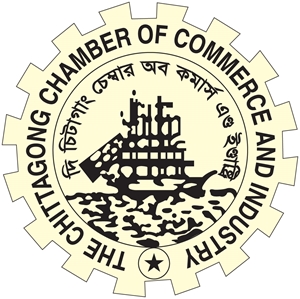 The century-old Chittagong Chamber of Commerce and Industry, which owns the WTC of the country and organizes annual international trade fairs on a large scale in the private sector, has contributed a lot to development of the private sector for a long time and played an important role in shaping trade and industry regulations, he added.
In continuation of its role, he said, CCCI has planned to set up a special economic zone on about 100 acres of land with its own financing in Chittagong, the economic hub of the country.
The members of this trade body have shown interest in building the SEZ as they would be provided with plots for setting up new industries in the proposed economic zone that will generate employment for skilled, semi-skilled and unskilled workforce.
He also called upon the government to provide lands for the economic zone in a suitable area at a concessional rate as the zone will specially provide plots for expansion of small and medium enterprises (SMEs).
Senior vice president of CCCI Nurun Newaz Selim, vice president Syed Jamal Ahmed, directors AKM Aktar Hossain, Kamal Mostafa Chowdhury, Ohid Siraj Chowdhury (Swapan), MA Motaleb, Moinuddin Ahmed,
Md Zahurul Alam, Mahbubul Haque Chowdhury (Babar), Syed Sagir Ahmed, Anjan Shekhar Das, Md Zahedul Haque, SM Shamsuddin, Md Abdul Mannan Sohail, former senior vice president MA Salam, former director Mahfuzul Haque Shah, Emdadul Haque Chowdhury, Afsar Hasan Chowdhury, director of AK Khan and Co Murtaza Rafi Khan, executive director of GPH Group Abu Bakar Siddiqui and media advisor of GPH Group Osman Gani Chowdhury were also present in the meeting.
Unauthorized use or reproduction of The Finance Today content for commercial purposes is strictly prohibited.