Economy /
Fifth NTM Week starts in Geneva
---
SAM
Published:
2019-10-14 21:25:37 BdST
Fifth NTM Week starts in Geneva
---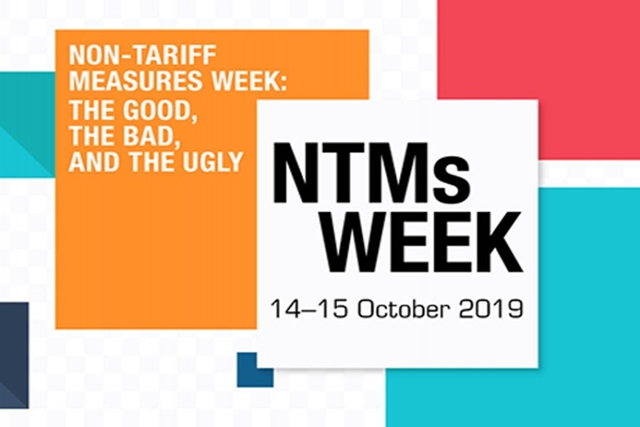 FT ONLINE
The fifth edition of Non-Tariff Measures or NTM Week starts on Monday at the Palais des Nations in Geneva.
United Nations Conference on Trade and Development (UNCTAD) organises the NTMs Week each year to facilitate the much-needed cooperation in this regard.
NTMs are policy measures other than ordinary customs tariffs and these can potentially have an economic effect on global trade in goods by changing quantities traded or prices or both.
According to UNCTAD estimate, NTMs and trade-affecting regulations have increased in recent years and there are more than 50,000 such measures in place.
The UN body also pointed out that NTMs and regulatory policies are now at the centre of global trade talks and affecting some 90.0 percent of global world trade and also all the areas of our everyday lives.
It also mentioned that 10 out of 17 sustainable development goals (SDGs) are directly affected by NTMs.
The 2019 NTMs Week is focusing on 'identifying good practices as well as regional and multilateral cooperation strategies to ensure NTMs serve their legitimate social or environmental purposes' and 'not unnecessarily and negatively affecting trade and investment.'
During the week, experts from international standards-setting bodies, international organisations, researchers and traders are going to examine policy initiatives around national and regional regulatory coherence and cooperation.
Sessions will cover topics such as the costs and benefits associated with NTMs from a sustainable development perspective, trade tensions beyond trade wars and e-commerce, according to a press statement of the UNCTAD.
The event will also look at ways of reporting and eliminating 'ugly' NTMs, promoting transparency in trade regulations and replicating lessons being learned from the African Continental Free Trade Area's mechanism for reporting, monitoring and eliminating non-tariff barriers.
The experts are expected to launch a new approach to measure links between NTMs and environmental goals and SDGs in general.
The two-day event will end on Tuesday (October 15).
Unauthorized use or reproduction of The Finance Today content for commercial purposes is strictly prohibited.