Allocation for education sector raised by 11pc
---
SAM
Published:
2018-06-07 16:15:45 BdST
Allocation for education sector raised by 11pc
---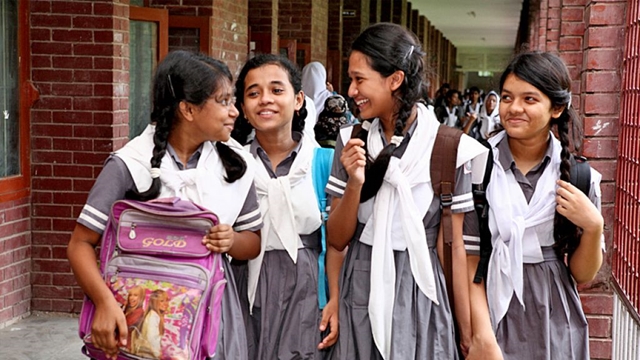 FT ONLINE
The government has proposed raising allocation in the education sector by 11 percent to Tk 53,054 crore for the next fiscal year compared to the revised allocation in the outgoing fiscal year.
In his budget proposals placed in parliament today, AMA Muhith set aside an allocation of Tk 30,588 crore for the education ministry and another Tk 22,466 crore for primary and mass education ministry.
"This is the second highest allocation in next fiscal year for any particular sector," he said in his budget speech.
The minister said the country has already made significant progress in promoting primary education and the focus now would be on providing education supportive of bringing about fundamental changes in living standard and to creating a better learning environment at schools.
To cope with the increasing demand, he said, the government will broaden the remit of ongoing programmes such as proving stipends, distribution of free textbooks and logistics and school feeding.
"In tandem with this, 7,000 primary schools with separate wash blocks for boys and girls to ensure a better environment for education; 65,000 classrooms, 10,500 teachers' rooms, boundary walls in 5,000 schools will be constructed and 30,000 pieces of sports-goods will be distributed," Muhith said.
As follow up previous programmes, the government will establish another 1,000 primary schools in areas without schools, he added.
"We have a plan to set up 64 livelihoods and lifelong learning centres in 64 districts," said the minister.
Stressing on quality secondary education, he said the government is creating admission opportunities for around 2,00,000 students in 200 government colleges through a project titled "Expansion of Opportunity for Science Education in Government Colleges" and for around 3,29,000 students in 323 secondary schools through "Development of Government Secondary School" project.
The minister touched upon initiatives to check the question leak and said, "To ensure confidentiality in making question papers, we are trying to make a 'Question Bank' through integrated efforts of all education boards."
Emphasising on technical and vocational education, Muhith said around 2 million people are entering into labour market every year, but all workers entering into labour market are not skilled.
Bearing this in mind, he said, the government has taken initiatives to set up one technical school and college in each of 100 upazila and technical training centres in remaining 389 upazilas.
Besides, steps have been made to establish four women polytechnic institutes in four divisional headquarters, one girls' technical school in each divisional headquarters, polytechnic institutes in 23 districts and one engineering college in each administrative division, he added.
In order to modernise madrasa education, he said the government has taken steps to establish 35 model madrasas and multimedia classrooms in 653 madrasas and introduce honours course in 52 madrasas.
Unauthorized use or reproduction of The Finance Today content for commercial purposes is strictly prohibited.