Bangalees in coronavirus-hit Italy 'doing well'
---
Siyam Hoque
Published:
2020-03-19 10:22:59 BdST
Bangalees in coronavirus-hit Italy 'doing well'
---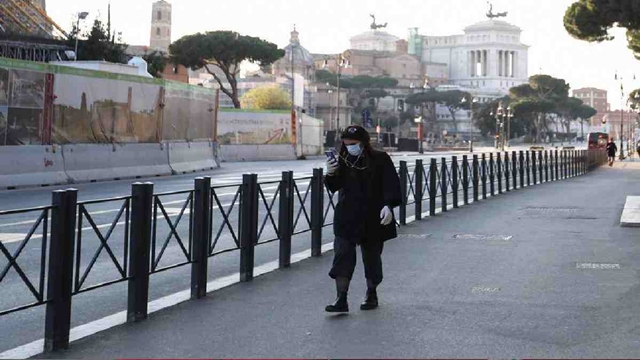 Amid the widespread Covid-19 panic, the Bangalee community in Italy has so far managed to remain relatively safe with hardly any reported cases of COVID-19, the illness associated with the novel Coronavirus.
Italy – all of it – went into lockdown in the wake of an outbreak of the Covid-19 pandemic. Panic is seen everywhere. Public life has come to a complete halt throughout the European country.
Despite a raft of tough measures and a strict lockdown, deaths in Italy surged by 475 on March 18 to 2,978. The number of cases also shot up to 35,713 from 31,506.
The whole country wore a deserted look. The procession of the dead is getting longer day by day as the numbers of Covid-19 infection case is on the rise. Despite all-out frantic efforts of the Italian government, the infection case cannot be reined in. Italy is awaiting an uncertain future in all aspects.
But fortunately, all Bengali community people here remain well and healthy till now. With some stray incidents, the Bengali people are not being infected by novel Coronavirus.
Italian Prime Minister Giuseppe Conte on March 10 last declared a state of emergency for six months.
All nationals were instructed to stay home, effectively in self-quarantine.
Though anyone can go outside in emergency cases, the person will have to fill out a form defined by the government and to carry the form during the outdoor stay.
In the case of violation of the instructions, the punishment will be € 206 (euro) fine and three-month imprisonment.
All commercial outlets except few basic things, including pharmacies, supermarkets, and bank services, will remain closed down until March 25 next.
The Italians, i.e. the permanent citizens are leading confined lives in their residences, resulting in the deserted look everywhere across the country.
Bangalee community leaders have strongly urged their people not to get panicked and also not to roam outside houses unnecessarily. They also suggested their fellow migrants not to leave Italy yet in a knee-jerk reaction, assuring them they are safe here.
As of March 17, a total of 2,503 people died in the outbreak of Covid-19 against the number of 31,506 infection cases in Italy. So far, 2,941 infected people recovered.
As many as 345 people died and 3,525 infection cases were reported alone on Wednesday.
The government asked people not to panic, repeatedly assuring them that enough goods are in stock.
Italian Foreign Minister Luigi Di Maio suggested that people may purchase food and other items which are made in Italy in a bid to help the local economy.
No job-cut from any employer will be allowed in the two months after February 23.
Besides, the government is providing people with different types of financial support during the crisis.
Unauthorized use or reproduction of The Finance Today content for commercial purposes is strictly prohibited.