Dividend transfer bid of Tk1,000cr to USA denied
---
Shahin Howlader
Published:
2022-07-26 15:41:56 BdST
Metlife under scannerDividend transfer bid of Tk1,000cr to USA denied
---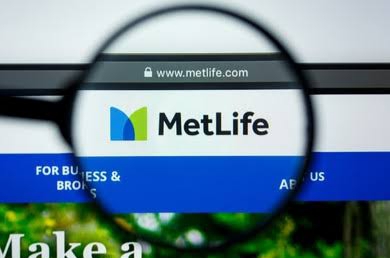 The multinational insurance company, MetLife Bangladesh, was recently denied to transfer its four years' dividends totalling Tk 1,001 crore to its headquarters in the United States.
Subsequently, the Insurance Development and Regulatory Authority (IDRA) was directed to appoint an audit firm to verify whether the company could remit the mentioned amount of dividends abroad, which was considered "unusually large for the given period."
Recently, a letter was sent to IDRA from the Financial Institutions Division of the Finance Ministry with the instruction.
MetLife wanted to remit a total of Tk 1,001 crore in dividends for 2016, 2017, 2018, and 2019 to the US for payment to its shareholders.
However, IDRA did not approve this transfer as it seemed the amount 'unusual'.
Earlier, IDRA approved only Tk171.67 crore in favour of Metlife to be sent to the USA for the period from 2016 to 2019. The insurance regulatory body based on 126 percent dividend announced in 2015 by the insurer, calculated the permissible amount with a five percent growth each year, according to an IDRA letter issued on April 18, this year.
Being denied, Metlife in a letter has sought intervention of the Finance Division in this regard, sources said.
Last month, in a return letter, the Division directed the IDRA to appoint an auditor with the Metlife to assess its financial strength, and profitability over the given period of four years, it was learnt.
IDRA Executive Director and Spokesperson SM Shakil Akhtar said that, as per the directives of the Finance Ministry, the authority will appoint a firm to audit MetLife to resolve the necessary issues.
According to IDRA sources, MetLife's dividend to shareholders in 2015 amounted to Tk 37.93 crore, or 126 percent of the company's paid-up capital of Tk 30 crore, the highest ever in the insurance sector.
IDRA also said that MetLife's approved dividend rates from 2011 to 2015 in relation to the company's paid-up capital were reasonable.
However, from 2016 to 2019, the declared dividends suddenly increased by seven to nine times, which the insurance regulator considers unusual.
IDRA's Shakil Akhtar said MetLife has been conducting business in this country following the regulations, and in accordance, the company is remitting dividends abroad.
"However, the company's dividends over the past few years have been unusual," he added.
According to the foreign investment policy, foreign companies may hold no more than 60 percent of shares in domestic-foreign joint ventures in Bangladesh's life insurance industry as domestic entrepreneurs must hold the remaining 40 percent of the shares.
MetLife, however, has been exempted from this requirement by the Finance Ministry as the company is still owned entirely by foreign companies.
As a result, since the company is owned by foreign corporations, almost all of the profits are sent abroad.
Tk 754.51 crores remitted in 10 years
MetLife has remitted Tk 754.51 crores for US head office expenses over the past decade, from 2010 to 2019, after regulatory approvals, which included Tk 50.16 crores in 2010, Tk 64.92 crores in 2011, Tk 66.57 crores in 2012, Tk 60.68 crores in 2013, Tk 66.42 crores in 2014, Tk 68.42 crores in 2015, Tk 80.01 crores in 2016, Tk 93.66 crores in 2017, Tk 99.19 crores in 2018, and Tk Tk 104.48 crores in 2019.
MetLife Bangladesh's Head of Communications Saifur Rahman in a written statement gave explanation about the issue to media.
"Metlife has been providing world-class insurance protection for the people of Bangladesh for over 70 years by remaining fully compliant and committed to the country. We respect the efforts of our regulators on behalf of our country," reads the statement.
Unauthorized use or reproduction of The Finance Today content for commercial purposes is strictly prohibited.