National /
Newsweek highlights Bangladesh's tremendous development
---
Staff Correspondent
Published:
2022-07-26 15:56:01 BdST
Newsweek highlights Bangladesh's tremendous development
---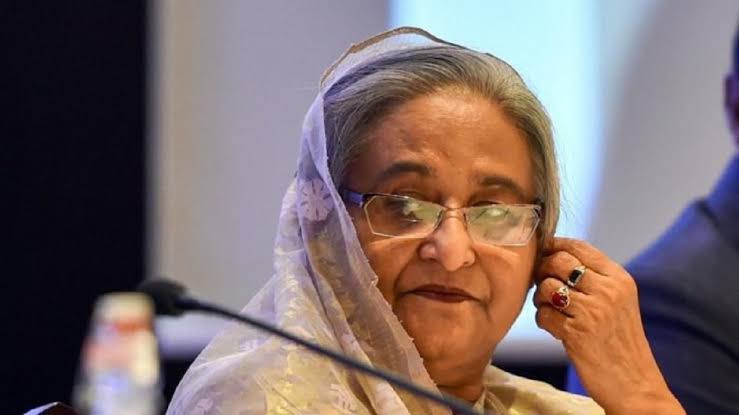 Renowned US weekly magazine Newsweek has highlighted Bangladesh's incredible development and significant improvements in cutting poverty in its latest issue.
In a story titled 'Bangladesh: A greener future for a young nation going places fast' published on Sunday with a picture of Prime Minister Sheikh Hasina and the names of some industrial establishments on the cover, the magazine said Bangladesh is entering its second half-century in strong shape after celebrating the 50th anniversary of its founding in 2021.
According to the report, Bangladesh is currently one of the fastest growing economies in the Asia-Pacific region with continued developments across key sectors of the economy and significant improvements in reducing poverty levels, which are now down to just 12.5 percent, according to the World Bank.
Before the pandemic, Bangladesh's GDP was also growing at a fast pace, it said. In 2019, the economy grew by 8.2 percent and in 2020, at the height of the pandemic, it still expanded by 3.5 percent, followed by 6.9 percent in 2021.
"We expect to attain over 7 percent growth rate in the current fiscal year," said Bangladesh's long-serving Prime Minister Sheikh Hasina at the 27th Nikkei Future of Asia conference held in May 2022.
Hasina, the daughter of Bangladesh's founding father Sheikh Mujibur Rahman, has been the country's prime minister since 2009 and has overseen a rapid transformation of the domestic economy, the report said.
Industry's contribution to Bangladesh's economy grew from less than 20 percent to more than a third between 2010 and 2018, while manufacturing's contribution to GDP has doubled since 1980, with exports growing 20-fold since the 1990s to be now worth more than USD 40 billion a year, it said.
According to the Bangladesh Bureau of Statistics (BBS), the country's industrial sector is set to grow by more than 10.4 percent in the current fiscal year after expanding by 10.3 percent and 3.6 percent respectively over the last two years. Meanwhile, manufacturing growth is expected to tick up to 12.3 percent in the current fiscal year, from 11.59 percent in 2021.
The country is also doing well when it comes to empowering larger shares of its population of more than 165 million; the female work participation rate in Bangladesh reached 35 percent last year, the report said citing the World Bank.
It said sectors like the ready-made garment (RMG) industry have also helped to put Bangladesh on the map with the country now one of the world's largest garment exporters and the RMG sector alone accounting for 84 percent of Bangladesh's exports, according to McKinsey & Company.
Bangladesh is considered a frontrunner in transparency regarding factory safety and value-chain responsibility, after a tragic accident almost a decade ago. Nowadays, Bangladesh is a nation that is truly looking towards the future.
The report further mentioned how Bangladesh has become a model of development in the face of poverty, drought, floods and natural disasters, how the entire population has been integrated into development, each person has engaged in production according to his ability, the backward people have been shown the way of light and how villages are developing like cities, etc.
Newsweek has highlighted the contribution of Bangladesh's top business houses to the economy. It mentioned the names of Concord Group, Envoy Group, Transcom Group, United Group, Sikder Group, Confidence Group, Hosaf Group and Multimode Group.
Meanwhile, expatriates think that this report in Newsweek will play an important role in stopping the ongoing propaganda of the BNP-Jamaat clique to question the development and progress of Bangladesh in the United States.
Unauthorized use or reproduction of The Finance Today content for commercial purposes is strictly prohibited.