Politics /
Rezaul wins CCC mayoral polls
---
Staff Correspondent
Published:
2021-01-28 09:50:36 BdST
Rezaul wins CCC mayoral polls
---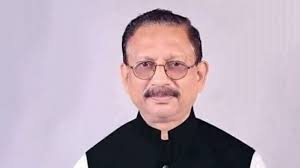 Awami League mayoral candidate M Rezaul Karim Chowdhury won a landslide victory in the Chattogram City Corporation (CCC) election on Wednesday.
According to the election results received from 354 polling centres, out of total 735, Rezaul got 1,32,785 votes while BNP mayoral candidate Dr Shahadat Hossain bagged only 17,290 votes.
Returning Officer (RO) Md Hasanuzzaman announced the results from the control room on the MA Aziz Stadium premises.
The difference of votes between the two mayoral candidates of the two major political parties was growing larger with the election results coming from centres.
Among other mayoral candidates, Islami Andolon candidate Md Jannatul Islam got 962 votes while Bangladesh Islami Front candidate MA Matin 341 votes, Islamic Front Bangladesh candidate Muhammad Wahed Murad 175 votes, National People's Party candidate Abul Mansur 1,001 votes and independent candidate Khokon Chowdhury 186 votes.
There are 19,38,706 voters -- 992,033 male and 946,670 female ones -- under 41 wards of the Chattogram City Corporation. The polling was held at 4,886 polling booths in 735 centres.
A total of 5,902 presiding and assistant presiding officers and 10,261 polling officers were appointed for holding the election with EVMs.
Election Commission Senior Secretary Md Alamgir said that Chattogram City Corporation (CCC) election was held in a peaceful manner except some stray incidents in two centres.
"The election that we have seen in the media and the reports from our control room - I would say it was a good election," he said while addressing a post-poll press conference at the EC in Dhaka.
"But in the two centres, some unruly people carried out an attack as they don't want the voting through EVMs. The voting was postponed because EVMs were damaged there,"
"Voting was held in a very nice way in the rest of the polling centres."
A total of 20,000 law enforcers have been deployed to hold a peaceful election in Chattogram, he said.
Sources said several incidents of clashes took place between supporters of candidates during the voting, leaving a youth dead and at least 50 others injured.
A clash ensued between supporters of AL-backed councillor candidate Wasim Uddin Chowdhury and his rebel contestant Mahmudur Rahman outside Ucef Ambagan School centre at Pahartali ward around 10:00 am.
Both the groups threw brickbats and vandalised vehicles during the clash. At one stage of the fighting, shots were fired, leaving Alauddin and several others wounded.
Alauddin was rushed to Chattogram Medical College Hospital (CMCH) where physicians declared him dead, sources said.
Claiming Alauddin as their activist, rebel candidate Mahmudur said Wasim's activists took control of different centres and were roaming with firearms.
They attacked his supporters over establishing supremacy in the morning, Mahmudur alleged.
Moreover, supporters of AL-backed councillor candidate Abul Hasnat Mohammad Belal, rebel candidate Kabir Ahmed Manik and AL leader Didarul Alam Masum were locked in sporadic clashes in the morning, leaving several injured in Lalkhan Bazar area.
On information, members of law enforcement agencies rushed to the spot and brought the situation under control.
Besides this, supporters of AL-and BNP-backed candidates also clashed at Patahrghata ward in the afternoon.
Several hundred supporters of the BNP-backed candidate Ismail Hossain Bali equipped with batons attacked two polling centres.
They vandalised EVM machines, doors, windows and vehicles of security personnel at that time.
Police picked Bali for quizzing after the incident and voting at the centres was postponed.
Besides, another youth was stabbed to death by his elder brother in Bara Quarter area in the morning. The deceased was identified as Nizam Uddin Munna, 25.
Sources said the two brothers had previous feud over family properties.
Moreover, Munna was working for the former councillor and AL rebel candidate Saber Ahmed while his brother Salauddin Kamrul for AL-backed candidate Nurul Amin in the election.
Salauddin stabbed Munna to death over the conflicts near their residence at around 8:00 am on Wednesday.
Inspector (Investigation) Rashedul Islam of Pahartali police station said the killing took place over the family issue.
Apart from these incidents, the polling was held in peaceful manner at most of the centres since the morning.
Although presence of voters was thin in the morning, it started increasing with the day growing.
Presiding Officer Md Osman Gani of Rabeya Bashri Girls High School Centre in Halishahar area said among total 3,342 voters, some 190 votes were cast till 10:45 am.
Presiding Officer Suman Barua of Chattogram Port Authority High School Centre said the voting environment was peaceful and voters were waiting in long queues.
Voters also didn't face any problem to cast votes with EVMs, he said.
While visiting Patenga Islamia Fazil Madrasha Centre, it was found that security measures were tightened.
A voter, Mohibur Rahman Miazi, said he could cast his vote without any problem at the centre. Regarding the voting process, he observed that there is no similarity with the voting they witnessed earlier.
However, an allegation is rife that the ruling party men forcibly cast votes forcibly at some centres.
Islami Andolon Bangladesh nominated mayoral candidate Jannatul Islam boycotted the election in the afternoon. He alleged that their agents were driven out from the polling centres by the ruling party men.
AL mayoral candidate M Rezaul Karim Chowdhury expressed his confidence in winning the race after casting his vote at Aklasur Rahman Government Primary School Centre in Bahoddarhat area around 9:00 am.
"I visited different polling centres and saw that voters were casting votes willingly," he said.
Rezaul announced that he would welcome the election results whatever it will be. Earlier, he offered dua at graveyard of his parents before going to polling centre.
BNP mayoral candidate Dr Shahadat Hossain told a press conference in the afternoon said they had to take part in a contest with police instead of Awami League.
Police didn't take any step when the ruling party men drove out their agents, he alleged.
Unauthorized use or reproduction of The Finance Today content for commercial purposes is strictly prohibited.