Sports /
The Curious Case of Liton Das
---
Samuzzal Swapno
Published:
2021-06-05 11:55:04 BdST
The Curious Case of Liton Das
---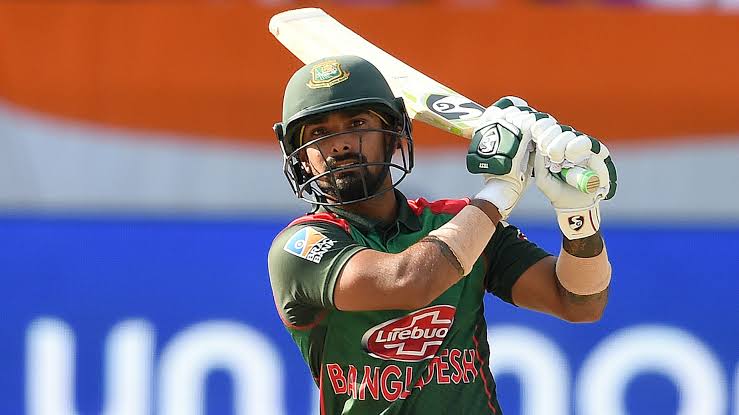 Having made his debut in 2015 against India, Liton Das hasn't quite lived up to the expectations of the fans as well as his colleagues and the board members. He is considered as one of the most talented batsmen Bangladesh has ever produced, if not the most talented.
If the cricket fans of the country are asked which Bangladeshi is the best timer of a cricket ball, most would instantly name Liton Das with some likely to name Ashraful or Aftab Ahmed or Soumya Sarkar. But the fact that would bother the most in this part of the world's cricket fraternity is that he himself doesn't know about the extent of his capability. In a press conference after his record breaking 176 against Zimbabwe, he was asked if he was thinking about reaching double hundred some day and his response, unsurprisingly, was "I am not being able to score hundreds and you talking about double hundreds!". This, obviously, shows his lack of confidence in his own ability.
Liton Das has played two U-19 cricket WCs, one in 2012 and another in 2014 where he shone in both. Then came on to the scenes of his country's domestic leagues, NCL and BCL as such, scoring ample number of runs with an average of over 60. He was called on to the national circuit during India's tour of Bangladesh in 2015 and made his test and ODI debuts in that series. Having scored a quickfire 44 with some eye-catching shots in the only test, Liton Das announced himself in international cricket. He was praised by the commentary panel present in that match and people labelled him as the next big thing in Bangladesh cricket. But nothing significant has followed later on.
The next great innings he played was probably the 70 runs he scored off 77 against South Africa in South Africa after coming into bat at 49/4. Another slump followed until the Asia Cup in 2018 where he scored a swashbuckling 121(117) against India in the final. Some mediocre innings followed but he never looked out of touch and then came the record-breaking Zimbabwe series where he scored 2 centuries including a 176, the highest individual score for Bangladesh in an ODI. It was certain that this was going to cement his place in international circuit and that he was going to cash in from here on. But then started the slump in form yet again. 3 ducks in 9 matches, only 3 20+ scores, averaging only 12.6, Liton Das looked like a batsman who didn't even have a clue what batsmanship was. As if the paint brush that made him a fluent artist betrayed him when he needed it the most. As if a singer who forgot how to bullseye the notes. Out of the squad he goes in the last ODI against Sri Lanka and this time it might be for a long period. None but he himself is to blame.
After the not-so-satisfying Sri Lanka series, the DPL in T20 format has started in Bangladesh and this might be yet another opportunity for not only Liton Das but all the openers around the national team circuit to fight for a place in the opening slot that's up for grabs. T20 WC is coming up and performers in DPL will, of course, be taken into consideration.
As far as Liton Das is concerned, he still has plenty of cricket left in him. Aged only 27, people still see the future of Bangladesh's opening slot in Liton Das's hands. If he can perform up to his full potential, there would be no openers in this country who can compete against him, let alone axe him from the squad. Liton Das is a Ferrari among Fiats. But a living Ferrari who doesn't even know that he can zoom.
Unauthorized use or reproduction of The Finance Today content for commercial purposes is strictly prohibited.