Business /
BD top choice of Japanese firms for business expansion: JETRO
---
FT online
Published:
2019-03-12 11:53:52 BdST
BD top choice of Japanese firms for business expansion: JETRO
---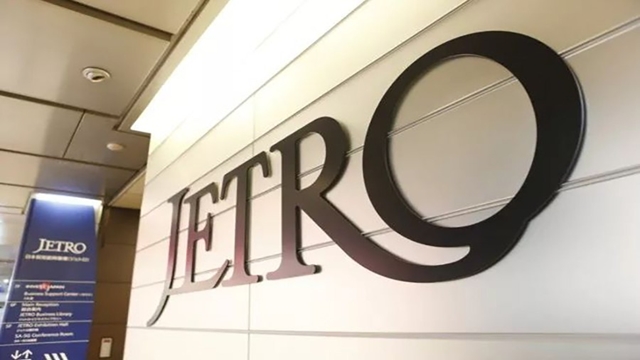 Bangladesh remains in the highest position in business expansion plans by Japanese companies in next one or two years, according to a survey.
The country gets the top position among Asian and Oceania regions despite problems in quality control, deregulation and securing labour force.
The study shows the country's position in operating profit forecast by the firms among the top three.
The '2018 JETRO Survey on Business Conditions of Japanese Companies in Asia and Oceania' finds that 73.2 per cent firms surveyed want 'expansion' in Bangladesh.
It is followed by India with 72.8 per cent and Myanmar with 72.1 per cent.
The Japan External Trade Organisation (JETRO) survey found diffusion index higher in India, Laos, Vietnam, Bangladesh and Cambodia, indicating the companies' business confidence for 2018.
Over 5,073 out of total 13,415 affiliated companies with direct and indirect investment from 10 or greater in 20 countries responded in the 32nd JETRO survey.
In Bangladesh, 57 out of 140 Japanese firms were surveyed. Thirty of the firms belong to large groups and 27 small-and-medium enterprise.
According to the survey, 55.1 per cent of the firms questioned from October 09 to November 09 in 2018 selected 'expansion' as their approach to future business challenges.
This is up by 1.4 percentage point from 53.7 per cent in the 2017 survey.
Although 4.2 per cent of firms forecast 'reduction' or 'transferring to a third country/region or withdrawal from current local markets', there is no such firm in this group from Bangladesh.
But 26.8 per cent of the companies responded to remain in the same position, meaning no expansion plan in the next one or two years.
"Business confidence of the Japanese-affiliated firms is continuing to improve," the JETRO cited in the survey.
It said 61 per cent companies showed the reason for expansion as 'high growth potential' and 'sales increase in local market'.
Some 41 per cent companies highlighted 'sales increase for export expansion' as the key reason.
But the firms reacted to reasons like high receptivity for high value-added products, reconsideration of production and distribution networks, cost cuts, deregulation and ease of securing labour force.
On the average rate of annual rise in wages for all industries for 2019, it was the highest 10.0 per cent in Pakistan followed by 9.6 per cent in Bangladesh.
The JETRO found that 62.5 per cent companies questioned quality of employees, 58.9 per cent of pay hike and 64.6 per cent difficulty in quality control.
Unauthorized use or reproduction of The Finance Today content for commercial purposes is strictly prohibited.