Economy /
Amend budget to make it job-focused
---
SAM
Published:
2018-06-11 14:19:35 BdST
Amend budget to make it job-focused
---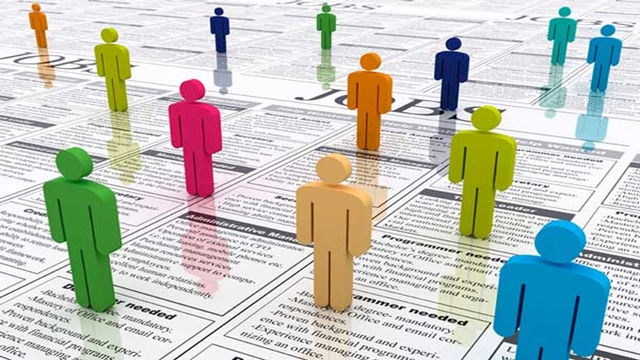 FT ONLINE
Speakers at a discussion on Sunday stressed the need for amending the proposed budget for the next fiscal year (FY) to make it employment-focused.
They also emphasised the importance of turning the budget into an effective guideline to reduce poverty and inequality.
"The rise in inequality in the society is documented in government papers. The government should take appropriate measures to reduce inequality," Dr MM Akash of Dhaka University said.
The meeting on the proposed budget for FY 2018-19 was jointly organised by the Democratic Budget Movement (DBM) and the Economic Reporters Forum (ERF) in the city.
DBM chief Dr Pratima Paul Majumder presided over the meeting.
DBM Research Secretary Monwar Mostafa presented a keynote paper on the proposed budget.
"The proposed budget is mega project-friendly, but it is not employment-focused," said Dr Akash.
The education and health sectors also did not get priority in the budget, he added.
The scarcity of jobs won't be solved only by developing infrastructure unless people are given proper education," he said.
In his keynote paper, Mr Mostafa said presently over 40 million people are poor.
The GINI index rose to 0.483 in 2016 from 0.458 in 2010. It is a clear example of a rise in income inequality, he mentioned.
He said the income of top 5.0 per cent people has increased 121 times compared to 5.0 per cent people of the poorest segment.
Private sector investment remained stagnant at 22.6 per cent of gross domestic product (GDP) during the last five years, he said.
The public sector investment is also not increasing significantly. So, a negative impact on employment generation is visible, he said.
He mentioned that the number of unemployed people in the country is over 20 million.
Mr Mostafa criticised bank owners for putting 'unusual pressure' on the government to get various benefits.
He said Bangladesh's tax structure is not progressive rather regressive. The regressive tax is ultimately paid by the poor people.
BUILD chief executive officer Ferdaus Ara Begum underscored the need for continuation in tariff policy.
Imposition of any big tax all of a sudden hampers industrial growth, she said.
In her concluding speech, Dr Pratima Paul praised the government for keeping some provisions in the proposed budget.
She says these will help empower women in the country.
President of Health Rights Movement Dr Rashid-E-Mahbub, ERF president Saif Islam Dilal and its vice president Salahuddin Bablu also spoke on the occasion.
Unauthorized use or reproduction of The Finance Today content for commercial purposes is strictly prohibited.