Chhoto Kaku this time in Savar
---
FT online
Published:
2019-03-11 12:21:12 BdST
Chhoto Kaku this time in Savar
---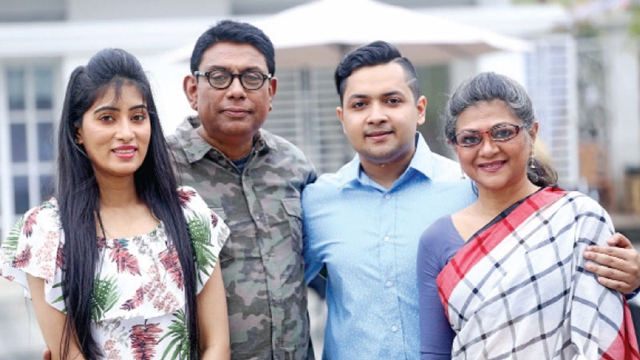 A special telefilm titled 'Ebar-a Savar-a', the latest episode of the popular TV series 'Chhoto Kaku', based on a story by Ekushey Padak-winning writer Faridur Reza Sagor, has been produced to be aired on the upcoming Independence Day.
Like the previous times, seasoned actor-director Afzal Hossain has directed the telefilm and played the titular character, Chhoto Kaku as well.
DhakaLive has news that the shooting of 'Ebar-a Savar-a' took place at a resort of Uttara in the capital.
Along with Afzal Hossain, the cast of the telefilm includes Shampa Reza, Rubol Lodi, Tanveer Hossain Probal, A K Azad Shetu, Dipannita, Shayan Chowdhury and Munia and Keya, among others.
With playing a character in this telefilm, renowned actress Shampa Reza has worked under Afzal Hossain after a long hiatus. She enjoyed the shooting a lot, the actress said.
"Afzal Hossain has been a friend of mine for a long time. It is always a pleasure in spending time with him. It was excellent working under his direction after a long time and I had a lot of fun," said Shampa.
"The picturisation of 'Ebar-a Savar-a' was really wonderful. Afzal always gives attention to details for which work gets done very well," the actress added.
Shayan, who had earlier worked under Afzal Hossain's direction in various projects, said it was an honour for him to work under such an artist and director. "Working alongside Afzal Hossain, I am learning a lot from him. It is a huge honour for me that I worked under his direction," he added.
'Ebar-a Savar-a' is scheduled to telecast on March 26 on Channel i.
Unauthorized use or reproduction of The Finance Today content for commercial purposes is strictly prohibited.