Bangladesh, Russia to sign nuclear fuel supply deal Tuesday
---
FT Online
Published:
2019-08-06 15:46:28 BdST
Bangladesh, Russia to sign nuclear fuel supply deal Tuesday
---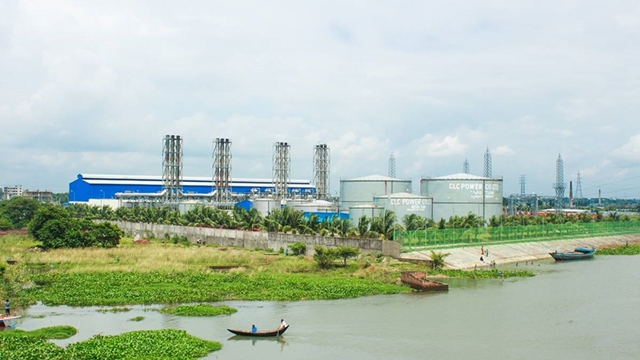 Bangladesh will sign a nuclear fuel supply agreement with Russia on Tuesday for the Rooppur Nuclear Power Plant (RNPP) project.
As the implementing agency of the RNPP project, Bangladesh Atomic Energy Commission (BAEC) will ink the contract with Russian state-owned nuclear fuel firm TVEL Joint Stock Company in this regard.
As per a proposal approved by the Cabinet Economic Affairs Committee, TVEL Joint Stock Company will supply the fuel for the 'entire lifetime' of the 2,400 MW RNPP, which will have two units, each having 1200 MW power generation capacity.
According to the Inter-governmental Agreement (IGA) signed with Russian Federation in November 2011, Bangladesh will have to purchase nuclear fuel from the Russian company for the entire lifetime of the power plant.
Each unit of the power plant will have to reload one-thirds of the total required nuclear fuel in every 18 months and the first, second and third reload will be provided by the Russian firm free of cost.
Each reloading of nuclear fuel will cost $62 million, equivalent to Tk 5.24 billion ($1=Tk 84.50).
It was also mentioned in the Science and Technology Ministry's proposal that the price of each kilogram of uranium which is used as nuclear fuel is $550, and this price will remain unchanged till 2027.
However, the cost of fuel will be reviewed and reset after every 10 years of supply, said the proposal. The plant's operational lifetime is estimated to be 50 years.
In January last, Dhaka and Moscow inked a proposed agreement on nuclear fuel supply.
The Bangladesh government has engaged Russian nuclear energy firm Rosatom as contractor of the RNPP project at a cost of $12.65 billion.
Besides, the officials said Rosatom has been paid $550 million for a feasibility study and design purpose of the project.
Initially, it was said by the contractor that the first unit of the RNPP will come into operation by 2022 while the second unit by 2024.
Unauthorized use or reproduction of The Finance Today content for commercial purposes is strictly prohibited.