Health /
SMS-based complaints about public hospitals rise
---
SAM
Published:
2018-03-03 16:33:09 BdST
SMS-based complaints about public hospitals rise
---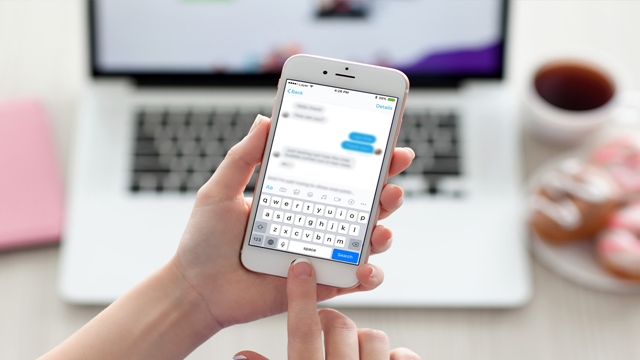 FT ONLINE
Mobile phone SMS-based service launched by the government to know about irregularities in public hospitals from service recipients has gained popularity in recent times.
According to available data, the number of such SMSs sent by service recipients across the country increased by 427 per cent to 4,694 in 2017 from only 890 in the corresponding year.
Management Information System (MIS) Unit under the Directorate General of Health Services (DGHS) launched the mobile phone SMS-based grievance redress system in October 2012 aiming to get people's feedback directly from grassroots level.
Officials said prompt action from the authorities concerned, publicity about the service, and public representatives' participation in hospital management meetings have contributed to such surge in the number of SMS (Short Message Service).
They also said the system is currently available at around 700 hospitals.
The data available with DGHS website showed that patients and their close ones made only 159 complaints during the last three months of the maiden year of the service. During 2013, 2014 and 2015 calendar years, the figure was 992, 1670 and 1264 respectively.
Any citizen can inform the DGHS about their various grievances including staff behaviour, punctuality, corruption, sanitation standard, food quality, personal privacy and security in state-run hospitals.
Sources said the DGHS installed a guideline notice on public hospital premises giving a clear instruction for the claimants. Following the instructions, anyone can send SMS to 01733077774 through his/her mobile phone.
For example, if someone wants to send feedback about Dhaka Medical College Hospital (DMCH), then he should write 'cmp dmch statement '. The codes are available at the respective hospital premises.
The message is sent to the central server at DGHS where an assigned official peruses the text and addresses problem accordingly.
The system received 433 SMSs in January this year which was only 50 in the same month last year.
Last year 472 SMS complaints were about poor maintenance, 339 about negligence of duty, 272 about substandard service, 122 about misbehaviour and bad attitude, 75 about water and sanitation, 69 about corruption and transparency, 27 about personal privacy and 11 about food quality.
Besides grievances, patients also send SMS giving positive feedback about the service they receive. A total of 640 SMSs were comments on good performances.
Sources at the DGHS said the authority takes next course of action immediately after receiving the SMS.
Director of MIS unit Dr Ashish Kumar Saha said the facility is available at all upazila, district or specialised hospitals across the country.
He said the system has been gaining popularity in recent times as many people have learnt about it. The service is making a great contribution to strengthening the monitoring capacity over public healthcare services, he added.
"With the help of such innovative system, now we can save both time and paper. A dedicated MIS team instantly responds to the SMS sent by a service-taker after he/she faces any complexities."
The officials concerned from the DGHS headquarters make a phone call to the SMS sender and the hospital authority solves it immediately, he said.
Some issues, which are not possible for them to address instantly, are taken into book for future actions, he said.
"It has been possible for our motivation, commitment, culture and leadership practices to bring a change in public healthcare services."
The software to handle the service was developed by the MIS itself, Mr Saha said, adding that it was highly acclaimed in recently-held international conference styled as 'Data for Decision'.
When asked, he said: "We have also plan to bring the private healthcare services under this service."
Chief of Health Information Unit (HIU) under the MIS Dr Mohammad Abdus Salam said instructive signboards have been installed at easily visible points of the healthcare facilities to promote the system among service recipients.
Participation of the public representatives like union parishad chairmen in the meeting of union level hospital management is also ensured to get people's feedback, he said.
"Even our field-level staff members also inspire the people to give their feedback through SMS," Mr Salam added.
People willing to give feedback to the DGHS can also make a direct call by dialling 16263.
Unauthorized use or reproduction of The Finance Today content for commercial purposes is strictly prohibited.