Pranab Mukherjee no more
---
Shamiur Rahman Lipu
Published:
2020-09-01 15:15:57 BdST
Pranab Mukherjee no more
---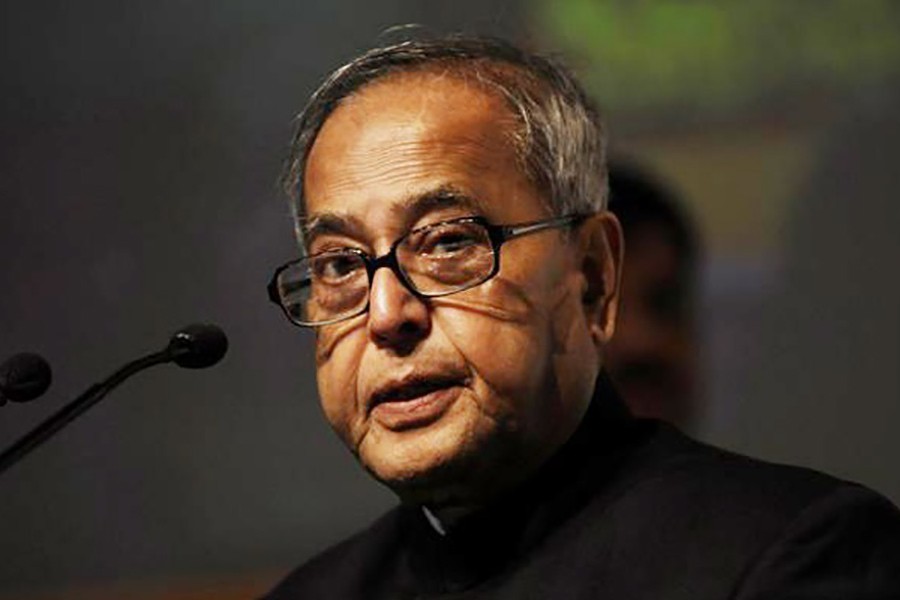 Veteran Congress leader and former Indian president Pranab Mukherjee, who was under treatment at a hospital, died at 84.
The stalwart of Indian politics breathed his last on Monday (August 31) at the army hospital in Delhi.
The elder statesman and one of most respected politicians of India had been in coma after a brain surgery earlier this month.
"With a Heavy Heart, this is to inform you that my father Shri Pranab Mukhejrjee has just passed away in spite of the best efforts of doctors of RR Hospital and prayers, duas and prarthanas from people throughout India! I thank all of You," his son Abhijit Mukherjee tweeted.
This morning, the army hospital in Delhi had reported a decline in his condition. He had gone into septic shock due to his lung infection, the Army's Research and Referral Hospital had said.
Mr Mukherjee was admitted to hospital on August 10 and had surgery the same day for the removal of a clot in the brain. He had tested positive for COVID-19 in hospital. "On a visit to the hospital for a separate procedure, I have tested positive for COVID-19 today. I request the people who came in contact with me in the last week, to please self-isolate and get tested for COVID-19," he had posted.
He developed a lung infection and a renal dysfunction over the past few days, according to doctors, reports NDTV.
Last week, the hospital said Mr. Mukherjee's "renal parameters are slightly deranged".
Mukherjee, President of India had undergone an angioplasty, a procedure to open blocked or narrowed coronary arteries, at the same hospital in 2014, according to a Hindustan Times report. He had not contested the 2017 Presidential election citing "advanced age and failing health".
Mukherjee served as India's 13th President from 2012 to 2017, and was succeeded by Ram Nath Kovind.
Mukherjee had been a Cabinet minister in the United Progressive Alliance government, handling the portfolio of external affairs and finance on separate occasions.
He was also the finance minister in the Indira Gandhi government from 1982 to 1984 and the external affairs minister in the Narasimha Rao government from 1995 to 1996.
In 2019, he was awarded the Bharat Ratna, India's highest civilian award. In 2008, he had been awarded the Padma Vibhushan, India's second-highest civilian award.
Unauthorized use or reproduction of The Finance Today content for commercial purposes is strictly prohibited.