Limo crash kills 20 people in New York
---
SAM
Published:
2018-10-08 21:50:13 BdST
Limo crash kills 20 people in New York
---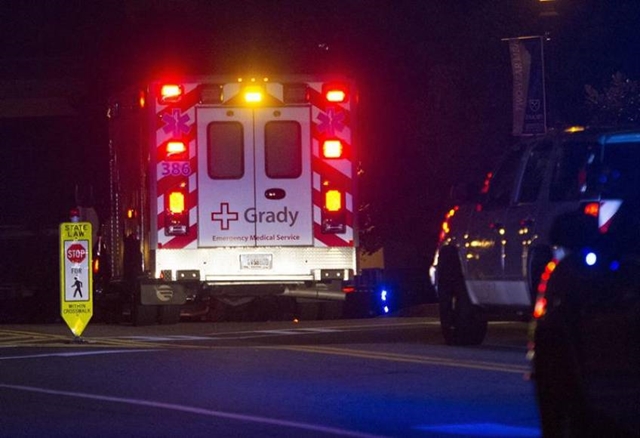 FT ONLINE
At least twenty people were killed when a stretch limousine crashed into another vehicle and pedestrians in the parking lot of a store in rural upstate New York, in what federal authorities on Sunday called the deadliest US transport crash in nearly a decade.
The crash happened outside an Apple Barrel Country Store & Cafe.
A 2001 Ford Excursion that had been stretched into a limousine charged through a highway intersection without stopping on Saturday afternoon, New York State Police and the National Transportation Safety Board (NTSB) said on Sunday.
The limo then hit an unoccupied 2015 Toyota Highlander in the parking lot of a tourist restaurant and slammed into two pedestrians, killing all 18 occupants of the limo and the two people in the parking lot, state police and the NTSB said.
"Twenty fatalities is just horrific. I have been on the board for 12 years and this is one of the biggest loss of lives that we've seen in a long time," NTSB Chairman Robert Sumwalt told a news conference on Sunday.
On Sunday, emergency vehicles clustered near the parking lot of the Apple Barrel Country Store, the scene of the crash, in Schoharie, about 40 miles (65 km) west of the state capital, Albany.
Nearby resident Bridey Finnagen said the crash was loud enough to hear from down the road.
"I heard a loud bang. I came out my front door to see what was going on," Finnagen said.
"I saw a lot of people here at the Apple Barrel out in the parking lot. Then I heard screaming. Then I saw this large van, a very unusual looking vehicle, out here in Schoharie in the bushes and really wrecked, hit a tree."
It was the deadliest transportation accident in the United States since a 2009 plane crash in Buffalo, New York, that killed 49 people, Sumwalt said.
Four Sisters Died
The dead included at least two pairs of newlyweds, the New York Times reported. No injuries were reported.
Barbara Douglas, the aunt of four sisters who died in the crash, said the victims were smart, beautiful, and lived life to the fullest.
"I don't know how you say it. You can't wrap you head around such a tragedy where you have four of your daughters die," she told reporters at the scene.
"I don't know what to tell you, they were the best nieces that anybody could have," she said.
Names of the victims have not been released pending notification of the next of kin. The NTSB and the New York State Police were probing the cause of the crash and looking into safety regulations in the limousine industry.
The victims were taken to Albany Medical Center where autopsies were conducted. All those killed were adults, state police said.
Unauthorized use or reproduction of The Finance Today content for commercial purposes is strictly prohibited.