Castro era sees end as Cubans head to polls
---
SAM
Published:
2018-03-11 21:42:08 BdST
Castro era sees end as Cubans head to polls
---
FT ONLINE
Cubans go to the polls on Sunday in a one-party vote that marks the penultimate step in a political process that will culminate next month with the selection of the Communist-ruled island's first non-Castro leader since the 1959 revolution.
The government depicts the vote, which takes place every five years and in which Cubans are asked to endorse two official lists of candidates for the national and provincial assemblies, as a symbolic show of unity.
This year, though, the newly-seated national assembly will on April 19 select a new president to replace Raul Castro, 86, who together with his late older brother Fidel Castro ruled the Caribbean island for nearly six decades.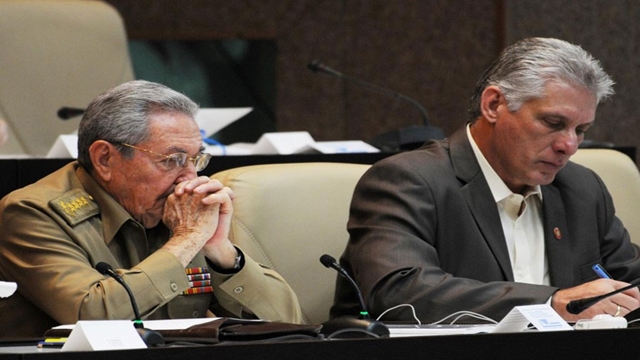 While Castro is expected to remain at the helm of the powerful Communist Party, First Vice-President Miguel Diaz-Canel, 57, is expected to become president, media thinks.
Given he will not have the same moral authority as the 'historic generation' of revolutionary leaders, Diaz-Canel will have to earn his legitimacy by addressing voters' concerns and raising living standards, analysts say.
That task will be more challenging at a time when aid from ally Venezuela is falling, relations with the United States - which maintains a decades-old embargo on Cuba - are worsening and there is pushback against market reforms.
"For many Cubans, elections have never represented change," said Rafael Padron, 37, a sports trainer in Havana. "But this is a key moment."
More than eight million Cubans will vote to ratify two official lists of candidates - one to form the 605-member National Assembly and another to constitute the 14 provincial assemblies totalling 1,265 delegates.
While candidates are not required to belong to the Communist Party, the only legal party in Cuba, most do.
The parliamentary candidates, selected by party-controlled commissions, include Raul Castro and two men who fought with him in the mountains during the revolution, vice-presidents Jose Ramon Machado Ventura, 87, and Ramiro Valdes, 85.
However, Castro has said he will step down as president at the end of his second five-year term in April. Many analysts expect his fellow revolutionaries also to retire from the government, marking a generational shift.
A ceremony last month in the neoclassical Capitol at which Castro awarded them medals for being 'heroes of work' has been interpreted as a symbolic farewell.
"We don't know what will happen exactly," said Arnaldo Betancourt, 52, who sells handcrafts in Havana, "but people want to see new things: a change for the better."
Unauthorized use or reproduction of The Finance Today content for commercial purposes is strictly prohibited.