National /
Expatriate minister hails resuming of work visas for workers in UAE
---
Staff Correspondent
Published:
2021-09-30 16:22:26 BdST
Expatriate minister hails resuming of work visas for workers in UAE
---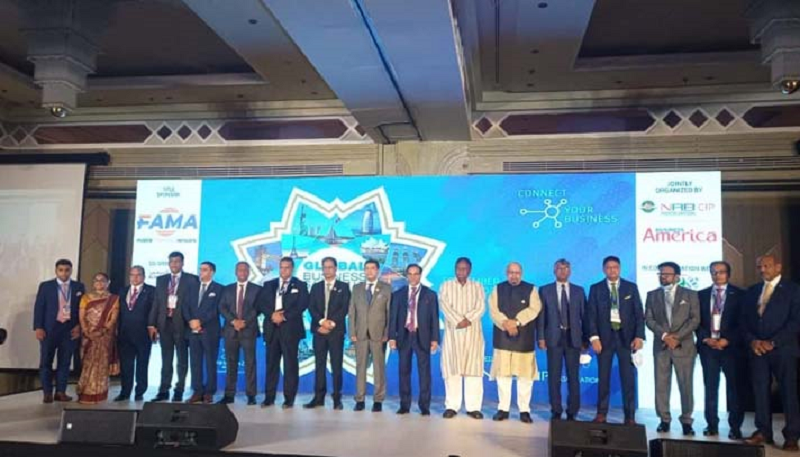 Minister for Expatriate Welfare and Employment, Imran Ahmed has hailed the decision of the UAE government to resume work visas for Bangladeshi expatriates after nine years.
He terms this as a huge relief for the country's workforce to benefit from the UAE's job opportunities, reports Gulf Today.
Imran Ahmed made the comment while addressing the 2-day Inaugural Session of the Global Business Summit at the Crowne Plaza Hotel in Dubai on Wednesday.
The speakers at the event said that Bangladesh's economy was poised to grow at 5.1 percent in the current fiscal year (July 2021-June 2022), according to the World Bank, after recording a resounding 5.2 percent growth in the last fiscal year ending June 30, 2021, which was the highest in Asia – at a time when the whole world was grappling with the Covid-19 pandemic.
"The Government's pro-people policy, inclusive growth strategy and the visionary leadership of Honourable Prime Minister Sheikh Hasina that are empowering our people and the economy are the secrets of our success," Tipu Munshi, Commerce Minister of Bangladesh, said.
"Sheikh Hasina's dynamic leadership has provided the country with economic, social and political stability and helped it navigate out of every crisis that we had faced in the last 12 years – making our economy more resilient and helping the country to emerge as a new economic powerhouse."
Bangladesh is celebrating the Golden Jubilee of the country's independence this year along with the United Arab Emirates – as both countries gained freedom in December 1971 – just 14 days apart.
Remittances by 12 million Non-Resident Bangladeshis (NRBs) jumped 36 per cent to US$24.77 billion in 2020-2021 from $18.2 billion in 2019-2020, which boosted foreign currency reserves from $36.0 billion in June 2020 to $48 billion in August 2021.
"The Government of Prime Minister Sheikh Hasina is relentlessly working to realise the dreams of Bangabandhu Sheikh Mujibur Rahman, Father of the Nation of Bangladesh, who envisioned an exploitation-free and hunger-free society," Imran Ahmed, Minister for Expatriate Welfare and Employment, Government of Bangladesh, said.
"I am glad to say, part of that dream has been realised. Today, we do not have extreme poverty in Bangladesh where everyone gets to enjoy two square meals a day, have shelter and can dream of a better life.
"Our expatriates have played a great role in helping our economy. The $24.77 billion remittance that they have sent to Bangladesh through the banking channel during the pandemic not only helped boost our foreign currency reserves to a record high, but also helped people survive and navigate out of the most challenging situation, the Covid-19 pandemic.
Unauthorized use or reproduction of The Finance Today content for commercial purposes is strictly prohibited.