National /
Global RTI rating: Bangladesh only ahead of Pakistan in S Asia
---
FT online
Published:
2019-03-11 11:34:04 BdST
Global RTI rating: Bangladesh only ahead of Pakistan in S Asia
---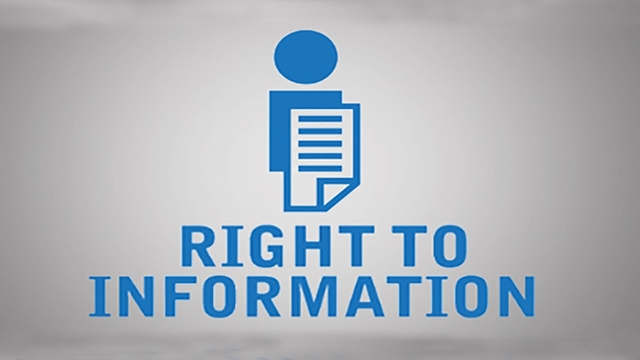 The ranking of Bangladesh, in terms of implementation of Right to Information (RTI) Act, slipped to the 29th position in 2018 with a score of 107.
Bangladesh is only ahead of Pakistan among the South Asian countries, a global RTI rating report has revealed. Pakistan is placed in the 33rd position with a score of 105.
The report titled 'Global Right to Information Rating' published recently showed that Afghanistan secured the top position among 123 countries with a staggering score of 139 out of 150
Sri Lanka was ranked 4th with a score of 131, followed by India emerging as 6th (128), Maldives 16th (116) and Nepal 22nd (113).
Canada-based Centre for Law and Democracy (CLD) carried out the rating.
When asked about his comment, former Chief Information Commissioner Prof Golam Rahman told the FE that the international rating for RTI scoring changes time to time.
Bangladesh scored better earlier. Under 61 parameters, this scale is always tilting to any country. But the input of data on improved law and practice may make Bangladesh more responsible nation and dedicated to the society for empowerment of people from a few elite to real mass as an effective output of democracy, he added
"Although the RTI law was enacted in 2009, one year before India could do it, Bangladesh lags behind India due to its weak enforcement," Prof Rahman said.
According to the recent data of the information commission, it was found that journalists were using RTI act increasingly in Bangladesh.
The rate of complaints filed by journalists was 17 per cent in 2015. It reached 21 per cent in 2016. In 2017, it increased to 31 per cent which showed that the trend of not providing required information by information officers was rising in Bangladesh.
Prof Golam Rahman said right as well as access to information is part of every moment of every citizen of this world which is squeezing every day.
"Therefore, slowing the flow of news is the denial of people's access to information."
Suggesting reviewing the timeline, he also noted that providing information within 20 working days to a journalist should be viewed as denial of right to information.
In a recent programme organised by the information commission, Information Minister Hasan Mahmud said a society could not be pluralistic without any debate and criticism. There is no flourishing of freethinking in such a society, he added.
Mr Mahmud also said the RTI law is not only applicable to public organisations and departments but all the semi-government and private organisations are also under it.
Acknowledging the fact, additional secretary of the Cabinet Division Md Abdul Bari said the trend of not providing information was increasing due to a shortage of officials at the field level.
According to the public administration ministry, there was a shortage of 0.4 million field level officers as of June 2017, he added.
Five thousand information officers are there across the country.
Unauthorized use or reproduction of The Finance Today content for commercial purposes is strictly prohibited.