Opinion /
Brunei Sultan's Dhaka Visit: Taking bilateral ties and co-op to greater heights
---
Mohammed Abdul Hye
Published:
2022-10-15 22:02:03 BdST
Brunei Sultan's Dhaka Visit: Taking bilateral ties and co-op to greater heights
---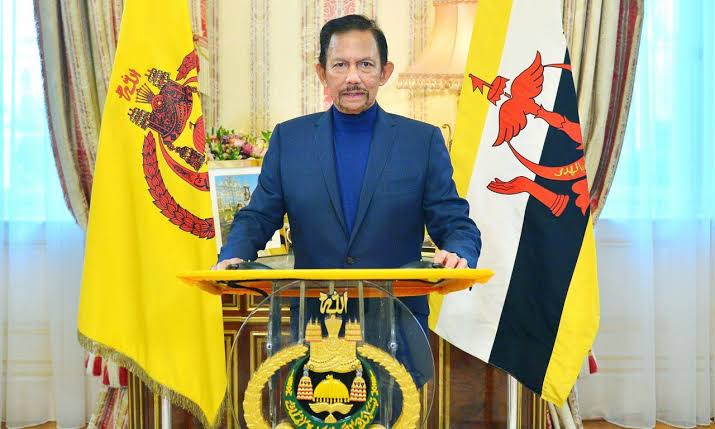 Brunei Sultan will pay a state visit to Bangladesh on 15 to 17 October 2022. This is the first-ever visit by the Sultan of Brunei Darussalam to Bangladesh.
This state visit is a timely return visit of the 2019 high-level visit by the Hon'ble Prime Minister of Bangladesh H.E. Sheikh Hasina to Brunei.
In the context of the present post-pandemic setting, this return visit provides the opportunity for both the leaders to set the foundation for economic recovery in their respective economies.
Brunei Darussalam proclaimed independence in 1984 while Bangladesh has started her journey as an independent state from 1971, only 14 years before Brunei started the same journey.
Bangladesh immediately recognized the new country. Following the brief existence of Bangladesh diplomatic mission in Brunei from 1985 to 1988 and paused its operation up to 1997, it was reopened on 10 December 1997 during the first term of office of the Hon'ble Prime Minister Sheikh Hasina.
During the current term of office, the Hon'ble Prime Minister Sheikh Hasina has taken special initiatives to strengthen the bilateral relations with Brunei Darussalam that has seen multilayered growth in areas of education, defence training, culture and arts, human resources employment in health, engineering, construction and higher teaching sectors in Brunei, Seismic survey in oil and gas, environmental management etc.
Our state-to-state diplomatic relations is preceded by people-to-people contact for centuries with sea voyages from the Bengal coast to Borneo islands passing through the Malacca straits. The monsoon, hot climate, sunny weather, green forest land, paddy cultivation, rivers and sea shores etc. are common to our both Bengal delta, home to present Bangladesh and Borneo islands, home to Brunei Darussalam. Nature, geography and shared cultural values bind our two people.
Based on the commonalities, the high-level visit by the Hon'ble Prime Minister of Bangladesh H.E. Sheikh Hasina to Brunei in April 2019 marked celebration of the 35 years of diplomatic relations between the two countries and thus prepared a strong political base in our relations. This time return state visit is roughly coinciding with the celebration of the golden jubilee of the independence of Bangladesh.
The visit was previously scheduled marking the Birth Centenary of our Father of the Nation Bangabandhu Sheikh Mujibur Rahman, but was postponed. It is now going to be materialized from mid-October 2022 with the reopening of the economy in our region that remained stalled for the pandemic in the past two years.
Brunei Darussalam is one of the extended neighbours to Bangladesh from the South East Asian region. A number of guiding principles enshrined in the constitution of Brunei closely connect with ours like mutual respect for the territorial integrity, sovereignty, independence and national identity of all nations; recognition of the equality of all nations - large and small; non-interference in internal affairs; peaceful settlement of disputes and cooperation for mutual benefit with strong ties.
The Association of Southeast Asian Nations (ASEAN) remains the cornerstone of Brunei's foreign policy. Brunei Darussalam joined ASEAN as its sixth member state. Brunei has already turned out to be an important brotherly member of ASEAN, which is equally friendly towards Bangladesh. She has supported Bangladesh candidature to become a Sectoral Dialogue Partner of ASEAN.
It is expected that this visit will open up opportunities for direct air connectivity, cooperation in manpower export, energy particularly LNG import, investments in oil–gas exploration, import of fertilizer for our agriculture sector etc.
Bangladesh has contributed in infrastructure developments in Brunei. Bangladeshi manpower, skilled and semi-skilled, is employed in a number of mega projects in Brunei such as housing, the 32 km long Brunei Bay Highway bridge connecting the isolated Temburong district with its capital, fertilizer factory and the petrochemical industries in Kuala Belait etc .
This time, Bangladesh may explore the opportunities of a sea link between Maura and our Chittagong seaports. Muara is the main port of Brunei in the South China Sea. It has the natural features of becoming a major port in South East Asia. Under sub-regional ASEAN cooperation involving Brunei, Indonesia, Malaysia and the Philippines (BIMP), the Muara Port is being modernized to serve as the hub port for this sub-region. A direct shipping line between Chittagong and Muara port may help enhance the trade transaction from Bangladesh to this sub-region. Brunei- Bay is a natural berth place for seagoing vessels that do not experience any cyclone or such natural disaster. The shipbuilding and maritime transport, sharing of knowledge in Blue Economy etc may provide new areas of cooperation between two countries.
Brunei's "Halal Brand" is internationally recognized. It has a considerable market of 'halal food' in China, Vietnam, South Korea, and the UK. Its broad-based collaboration with Bangladeshi entities may promote its halal business worldwide. The possible collaboration includes: joint farming, and setting up of production units (procurements, processing and packaging) at Bangladesh's Special Economic Zone under JV or 100% FDI.
To conclude, this return visit will take the bilateral ties and cooperation to greater heights between the two countries under the dynamic leadership of Hon'ble Prime Minister Sheikh Hasina and Sultan of Brunei His Majesty Haji Hassanal Bolkiah Mu'izzaddin Waddaulah.
The writer is Ambassador of Bangladesh to Thailand and former High Commissioner of Bangladesh to Brunei Darussalam
Unauthorized use or reproduction of The Finance Today content for commercial purposes is strictly prohibited.