Foreign funds in stocks continue to fall
---
SAM
Published:
2019-11-04 16:17:52 BdST
Foreign funds in stocks continue to fall
---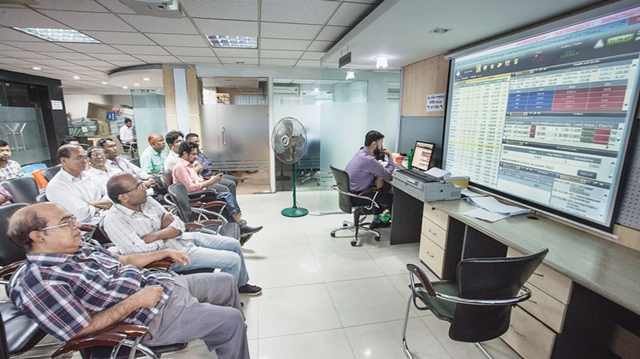 FT ONLINE
Net foreign investment in prime bourse remained negative for the eight consecutive months in October as the overseas investors continued to pull out their fund amid depressed market outlook.
Market analysts said the foreign investors were selling off their shares due to the lack of confidence, depreciation of the local currency against the US dollar and concern over the country's financial sector.
The investors had been suffering a crisis of confidence for long and the continuous fall of stock prices just added to their concern said an analyst.
He noted that the financial market volatility, poor regulatory control, approval of weak IPOs (initial public offerings) also dented foreign investor's confidence in the country's capital market.
In October, the overseas investors bought shares worth Tk 2.32 billion while they sold Tk 3.29 billion worth of shares, taking the net position of Tk 970 million in negative, according to the Dhaka Stock Exchange data.
In September, the net foreign investment was negative by Tk 604 million as they sold shares worth Tk 3.18 billion against their purchase of shares worth Tk 2.58 billion.
A local stockbroker, who deals with foreign investors, said a harsh decision on GP, the largest listed company of the DSE, by the telecom regulator ultimately affected the whole stock market.
The telecom regulator's move to declare GP a significant market power (SMP) in February this year to erode the confidence of foreign investors, he added.
The depreciation of the local currency against the US dollar was another reason for the withdrawal of funds by the foreign investors, he mentioned.
As an SMP, higher charges will be applied on GP, which will squeeze the business growth of the country's leading mobile phone operator.
Unauthorized use or reproduction of The Finance Today content for commercial purposes is strictly prohibited.