Stocks rebound strongly after three-day slump
---
SAM
Published:
2018-03-29 14:23:01 BdST
Stocks rebound strongly after three-day slump
---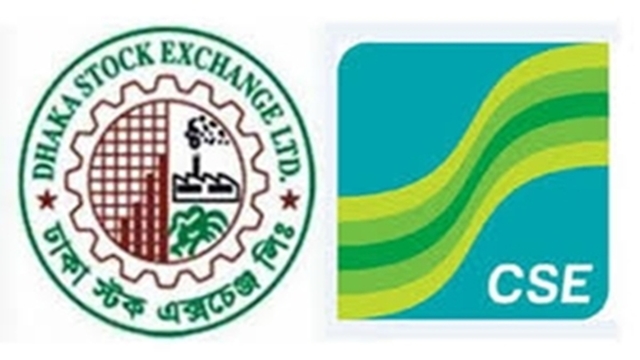 FT ONLINE
Stocks rebounded strongly Thursday, with core index of the Dhaka bourse soared nearly 2.0 per cent, powered by investors' buying spree on large-cap stocks.
Market insiders said the market rebounded following the news that the government might relax the policy to allow its agencies so that they can deposit more funds with the private commercial banks to help mitigate the ongoing liquidity crunch.
Following the previous three days' fall, the Dhaka Stock Exchange and the Chittagong Stock Exchange opened optimistic and the upward trend continued till end of the session with no sign of reversal.
Finally, DSEX, the benchmark index of the DSE, went up by 108.57 points or 1.97 per cent to settle at 5,597.
The two other indices of the Dhaka bourse also ended higher. The DS30 index, comprising blue chips, jumped 50.65 points to finish at 2,106 and DSES (Shariah) index rose more than 17 points to settle at 1,314.
Bullish sentiment also reflected on the trading activities as the total turnover on the major bourse amounting to Tk 4.70 billion, which was 70 per cent higher than the previous day's turnover of Tk 2.77 billion.
A total number of 86123 trades were executed in the day's trading session with trading volume of 127 million securities.
The market cap of DSE also increased to Tk 3,917 billion which was Tk 3,872 billion in the previous day.
The gainers took a modest lead over the losers as out of 335 issues traded, 261 closed higher, 54 ended lower and 20 issues remained unchanged on the DSE trading floor.
Square Pharmaceuticals topped the day's turnover chart with shares worth Tk 174 million changing hands, closely followed by Beximco, LankaBangla Finance and UCB.
Beximco was the day's best performer, posting a gain of 9.95 per cent while Queen South Textile was the day's worst loser, shedding 7.19 per cent.
Port city bourse CSE also rebounded strongly with the CSE All Share Price Index – CASPI – gaining 273 to settle at 17,215 points and Selective Categories Index – CSCX – advancing 167 points to finish at 10,403 points.
Here too, the gainers beat the losers as 168 issues closed higher, 46 ended lower and 16 remained unchanged.
The port city bourse traded 8.07 million shares and mutual fund units worth nearly Tk 658 million in turnover.
Unauthorized use or reproduction of The Finance Today content for commercial purposes is strictly prohibited.