NBR honours Walton with Highest VAT Payer Award
---
Nirmal Barman
Published:
2018-02-14 08:16:59 BdST
NBR honours Walton with Highest VAT Payer Award
---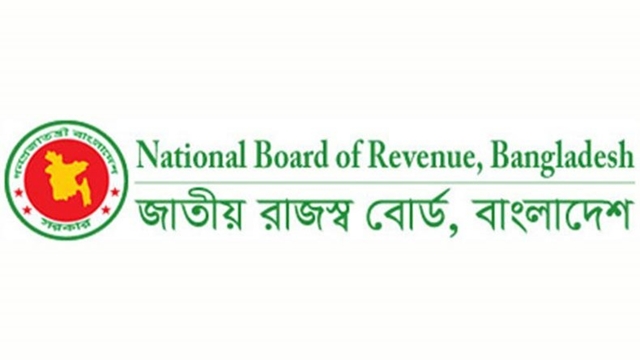 FT ONLINE
The National Board of Revenue (NBR) honored total of 10 highest VAT paying companies in the just concluded Dhaka International Trade Fair (DITF-2018) on Monday.
Among them, Walton received the first prize of Highest VAT Payer Award.
As the chief guest, Finance Minister Abul Maal Abdul Muhith handed the crest and certificate of the highest VAT payer in the DITF-18 to Walton Group's Director SM Mahbubul Alam at a programme held at the conference room of the NBR Head office at Segun Baghicha in the capital.
The function was chaired by NBR Chairman Md. Mosharraf Hossain Bhuiyan while Prime Minister's Economic Adviser Dr Mashiur Rahman was special guest.
While expressing reaction on getting the highest VAT payer title, SM Mahbubul Alam said, "Generally, customers pay VAT, which is collected by the product's manufacturers or sellers and then they deposit the respective amount to the national exchequer. Thus, it's a great responsibility of the country's business enterprises to deposit the collected VAT to the NBR by following the government's related rules and regulations."
He also said, Walton paid highest amount of VATs as most of the buyers purchased Walton appliances for loving the local brand. To this extent, he believed that customers are the big partner of the today's achievement of Walton.
Along with the customers, the Group's director thanked the NBR, Export Promotion Bureau and the Ministry of Commerce for recognizing the highest VAT paying companies of the DITF, including Walton, with crests and certificates.
Alam also noted that today's award has been further increased the Walton responsibility and also encouraged them in bringing more world-class high-tech appliances at affordable rates in the coming days.
Walton has also been adjudged as the best taxpayer, like in the past, depositing the highest Tk 38,19,230. In the last DITF-17, Walton awarded the first prize of highest VAT payer by depositing Tk 36,03,899 to the government exchequer.
Mentionable, Walton received the 'Highest VAT Payer Award' in the DITF for total of 13 times till now.
In the function, Rangs Electronics received the second prize of Highest VAT Payer Award in this DITF-18, while third prize received by Hatil Complex Limited, fourth prize by CP Bangladesh Co. Limited, fifth prize by RFL Plastic Limited, sixth prize by Butterfly Marketing Limited, seventh prize by Durable Plastic Limited, eighth prize by Akhter Mattress Industries Limited, ninth prize by Rangpur Metal Industries Limited and the tenth prize by Agricultural Marketing Co. Limited.
Unauthorized use or reproduction of The Finance Today content for commercial purposes is strictly prohibited.