Marcel extends guaranty on fridge, compressor to 12 yrs
---
Titli khan
Published:
2019-01-30 12:37:47 BdST
Marcel extends guaranty on fridge, compressor to 12 yrs
---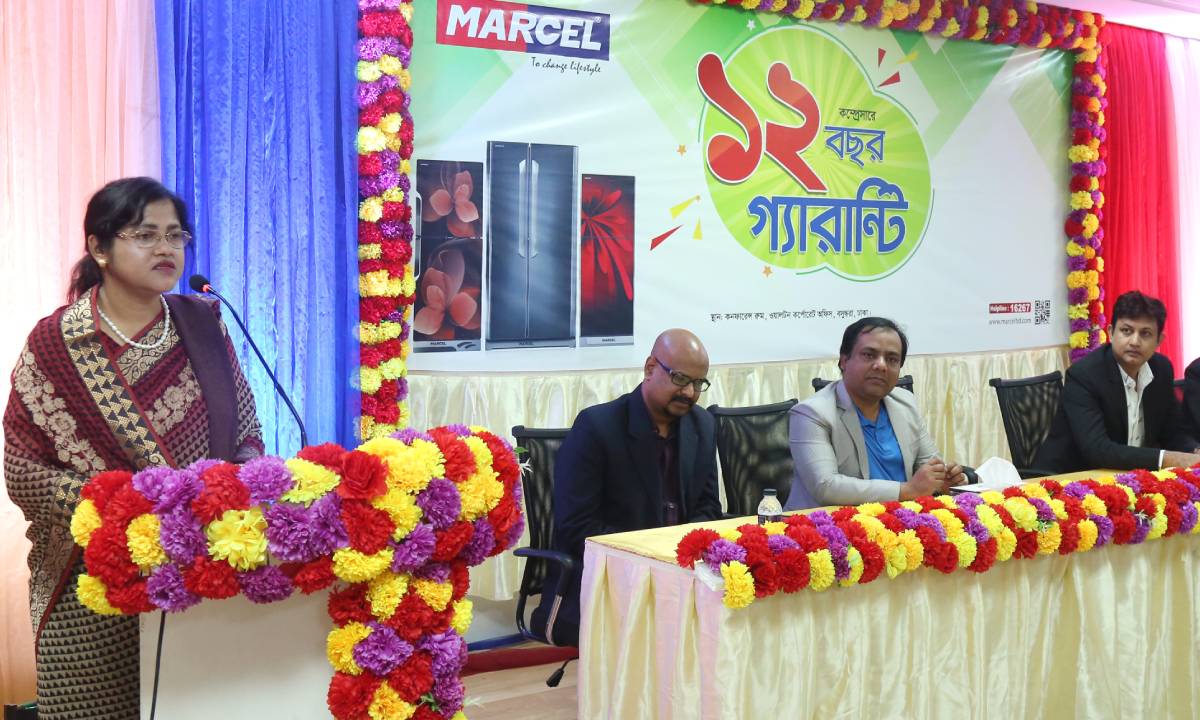 The local electronics and electrical brand 'Marcel' has extended the guaranty period of its' fridge' compressors for two years from 10 to 12 years.
Marcel authorities placed this announcement at a programme at the conference room of the company's corporate office in the capital on Sunday.
The programme was addressed, among others, by Marcel's Executive Director Eva Rezwana, Head of Service Management System Muzahidul Islam, Head of Legal Affairs Masud Hossain Chowdhury, Brand Ambassador and actor Amin Khan, Media Adviser Enayet Ferdous and the company's other high officials.
Speaking at the function, Eva Rezwana said, Marcel extended the guaranty period of its fridge compressor with the aim of bringing the successful outcomes of several initiatives to the customers. The initiatives included: manufacturing compressors and its necessary parts at own factory with advanced tools and machineries; improving the quality of compressors continuously by the highly meritorious, skilled and experienced engineers of research and development department; following 'zero tolerance' policy by the Quality Control department and thus highly confident on the improved quality.
At the event, the engineers of Marcel fridge compressors said that long-term performance of a fridge is largely depends on the quality of its compressors.
Compressors will provide long-time service when its system function and accuracy will be ensured, mentioning it they said that thus Marcel has brought more perfection in the cooling and accuracy system in its compressors. HFC-free globally recognised environment-friendly R600a refrigerants have been used in the compressors of Marcel fridges.
Service Management System's Head Muzahidul Islam said "Compressors that are used in Marcel refrigerators will provide services more than the guaranteed period if the customers follow the user guidelines properly. During transportation or placement, the fridges should not be careened more than 30-degree angles. In Addition, customers should start fridge minimum two (2) hours later after the transportation."
Unauthorized use or reproduction of The Finance Today content for commercial purposes is strictly prohibited.